Welcome back! Lisa Rangel of ChameleonResumes.com, our Expert Moderator, continues with our 22-point check list on how to properly optimize your LinkedIn Profile. If you missed parts 1 and 2, you can check those out here:
Part 1: https://chameleonresumes.com/2016/04/12/ultimate-self-directed-linkedin-profile-review-part-1-3/
Part 2: https://chameleonresumes.com/2016/05/23/the-ultimate-self-directed-linkedin-profile-review-part-2-of-3/
Here is part 3:
15. Don't Forget the Endorsements
Endorsements get a bad rap, just because they are easy to give by your network or you might get endorsed for skills you do not want to showcase or may not even have. Have no fear. You have complete control over what skills get endorsed, the order they are showcased, as covered in Section 12. When you choose the right skills, then your connections will be able to provide endorsements for your skills. Choose to keep the most relevant and pertinent endorsements. It is OK to delete endorsements for topics not pertaining to what you want to be found or recruited for.
LinkedIn endorsements are important, regardless of your opinion of them being too easy to obtain or possibly diluting your recommendations. You can choose to be endorsed and get notified when you are endorsed, so you can say "Thank You" to your endorser. This is a great way to network, as well, and an opportunity to open up a dialogue.
16. Rearrange Sections to Showcase Your Best Self
Did you know that you can rearrange the sections of your profile to customize what you deem most important and showcase first what puts you in the best light? To do this, look for the icon in the upper right hand corner of each section called "move LinkedIn sections." Then arrange your sections based on what you deem most important to your target audience, and for job seekers, this is potential employers.
17. Decide To Include Personal Details or Not
It may (or may not!) be obvious for you to include your personal details. For US job seekers, it is not necessary to include the personal details. For those seeking positions outside the US, including birth date and marital status are more customary. Evaluate your goals and determine if you might choose not to include these pieces of information on your profile.
18. Align Your Profile Data to Your Resume Information
In most job application scenarios, hiring managers will find your LinkedIn profile after they have reviewed your resume. It's important that your resume and LinkedIn profile are aligned with accurate information across both mediums.
Everything needs to align – it doesn't have to be word-for-word, but the dates, titles, information, skills, and so on, need to match up. Not having these two documents in alignment can thwart the job search process and put into question a candidate's trustworthiness when they are misaligned.
19. Your LinkedIn Profile Should be Mobile Friendly
40% of LinkedIn users use the LinkedIn Mobile apps (LinkedIn Mobile, Linkedin Groups, Linkedin Connections, etc)  While the info that can be found on LinkedIn when viewed on a computer is the same info that can be found on a mobile device, the layout and functionality are different, so there are a few things to pay extra attention to. For example, pay attention to the first 73 characters of your Tagline and the first 42 characters in your LinkedIn Profile Summary, as evidenced by the screen shot below:
To know for certain how your profile appears on a mobile device, check it out on your own phone.
20. Activity and Engagement are Important
There is huge value being placed on engagement. Activity level is prominently showcased on your LinkedIn profile and is valued by LinkedIn. Participating in groups, positing status updates, commenting on others posts and liking content shared by connections and group members are many ways to engage with users and sharing information with your connections. Now, when someone looks at your profile, they can see how active (or not so active) you have been on LinkedIn and how often you have posted/shared relevant information. Staying current on your profile and your engagement is as important as ever!
Update your status on a regular basis, so you network can see what you are doing and you can stay top of your network's mind. Status updates can be as simple as a link to an article you found interesting, information about an event you are attending, or a presentation you are giving. Engagement can also be you posing a question to your network or you helping a member with an answer to their question. If you reach out to engage your network, that is the way to start getting returned engagement.
Remember, having a robust LinkedIn profile is only one piece of the "getting more views on your profile" puzzle.  Engaging members is the key second step, once your profile is completed, to bring views to your profile. Regularly be active in your groups and with your connections and you will see your profile views increase.
21. Update Your Connections
On a monthly basis, update your contacts that you include in your list of LinkedIn connections. LinkedIn gives you a powerful tool to expand your network. Go to My Network, and click on Connections, and click on the star wheel to the right () to access adding your Gmail contacts or import contact files to invite to your network.
Additionally, under My Network, you can choose "Add Contacts" and LinkedIn gives you the opportunity to add individuals one-by-one or choose your email provider to sync your contacts with your profile connections.
22. Complete Your Profile 100%
When your profile is completed, it will show in LinkedIn search results of your networks. As a job seeker, this is paramount for being found by recruiters. Follow the prompts in completing your profile. Do you have a gap or are you currently not employed? Here are creative, yet accurate, ways to give yourself a current employer section (one checklist item that contributes to a 100% complete profile) or account for gaps on your profile: http://blog.linkedin.com/2014/04/17/how-to-represent-your-unique-career-path-on-your-linkedin-profile-slideshare/
Understanding the components of developing a robust LinkedIn Profile is a key piece of having success in your job search using LinkedIn. Implementing and adhering to these checklist items will enable you to have a keyword-optimized, achievement-laden profile that, when combined with the view-building activities, will increase the opportunities hiring managers will find you (and you finding hiring managers to contact) for the right job.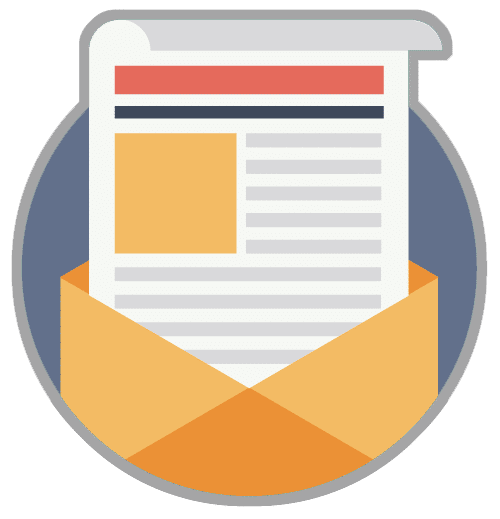 Landing your next job doesn't have to be an overwhelming, frustrating or time-sucking task. Get daily tips on how to find the position you deserve,  delivered right to your inbox:
The #1 addition every resume needs in 2023 and beyond.
How to get prepared for a job change even if you like the job you have.
How to handle a chaotic job market and where to focus your job-seeking efforts (hint, it's not the job boards).
Where to find great jobs without submitting 500 meaningless job applications.
How to slice through the Applicant Tracking System B.S. and land a 6- figure role you love.
How to track down the "unpublished job market" and have your pick of the best jobs out there.
How to write a resume that will hit hiring managers right between the eyes and have them scrambling to book your interview.
How to get up to speed with your online branding and write a LinkedIn profile that positions you as the #1 expert in your field.
How to approach job seeking with the "human touch" so you can keep the bots at bay.
And finally, access to our 4-stage META Job Landing system we've used with thousands of job seekers just like you.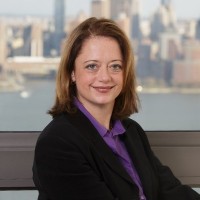 Lisa Rangel and The Chameleon Team are the only executive resume writing, LinkedIn profile development, and job landing consultancy who has been hired by LinkedIn and recognized by Forbes. Our 4-Stage META Job Landing System stems from decades of corporate and executive recruiting experience to position you to land your next 6 or 7-figure role faster.

Looking for an article on a particular topic? Use the search below...