Updating Your Executive Resume: 6 Steps to Land Your Dream Job
Use these 6 tips when updating your executive resume so you can be ready to fire it off when that executive recruiter calls with your dream job opportunity.
(1) Make sure your resume heading is updated with your LinkedIn profile headline. You don't want someone to read your resume and be intrigued to learn more by looking you up on LinkedIn, only for them to find your profile and resume headlines are not in alignment. Be sure these documents support each other.
(2) Give your resume an updated layout to look more contemporary. If you are using a layout that is at least 3 years old or more, it's time to get a newer layout. You can check out interview-landing executive resume layouts on this page of executive resume samples: http://chameleonresumes.com/executive-resume-samples.
(3) Use keywords to describe your titles on your resume (and your profile) to improve keyword optimization. For example, if your corporate issued title is Business Unit Manager, but you are really doing a Finance Manager role and want to continue doing more of the finance aspects of your job than the operational aspects, you may want to consider listing your title as "Business Unit Manager (Finance Manager)". The parenthetical use infers its more of a description and not your actual title.
(4) List your most notable achievements for the year. Aim to have 6-8 impressive accomplishments so you have enough solid ammunition for your update.
(5) Include new trainings you have completed, accolades you have been awarded and new professional memberships you now have.
(6) Cull your resume content to hone in on the most recent 15-20 years of employment maximum. Remove or downplay any employment experience prior to this period.
Following these 6 steps will help you update your resume on your own in no time at all.
With that being said, there is more to landing your dream role than just updating your executive resume.
If you want to learn about how hiring managers think to better understand the hiring process from the inside out from a resume expert (and former recruiter), join my upcoming no-cost resume writing Master Class on Tues. 9/7/2021 or Thurs. 9/9/2021.
Reserve a spot for the session of your choice here:
See you on the training!
Be Well!
Lisa
Lisa Rangel – Executive Resume Writing Services
Chameleon Resumes
Posted:
---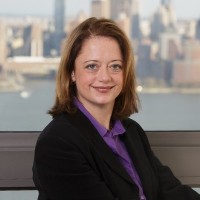 Lisa Rangel and the Chameleon Resumes team have helped over 6,000 executives and senior professionals land the 6-figure positions they deserve.
If you want to work with an elite team of former Fortune 500 recruiters, executive resume writers, and job landing experts so you can win the attention of hiring managers and land more lucrative interviews, sign up for an exploratory call so we can discuss how our 4-stage META Job Landing SystemTM can help you land your next 6-figure position.
---