Why Applicant Tracking Systems (ATS) Are a Waste of Time
Based on all the questions I receive, cracking the ATS keyword code seems to be the holy grail of job seeking.
"What keywords do I need to get recruiters to look at my resume?"
"Is there a limit to the number of keywords I can use in my LinkedIn profile?"
"Where should I put keywords on my resume to make sure hiring managers find me?"
Focusing on the answers to these questions is about as ineffective and mind-numbing as trying to focus on the most correct size of your refrigerator as the solution to losing weight.
Yes, the fridge holds the food, but the size of the refrigerator has no bearing on your weight loss success.
And neither does the keyword optimization for ATS's have any direct bearing on your job search success.
Need proof? Look at your own job search.
How many job postings have you submitted your resume to, and how many interviews have you had for good, solid, interesting jobs?
Now I have your attention, yes?
Not a very high number, right?
The ATS is a way for recruiting departments to organize resumes they receive.
It's not a tactic to be handled by job seekers to find a job.
Yet that's where everyone focuses… <insert eye roll here>.
According to SHRM, JobVite, CareerXRoads and other management / HR / career-focused companies, roughly 65-70% of hires happen through networking (employee referrals, social media connections and personal contacts).
Yet no one spends time on these activities.
Roughly 20% of hires happen through job postings.
And as a former recruiter, I'm telling you the good jobs get filled through networking. The hard-to-fill jobs (because they are probably crappy jobs) get posted when they can't be filled by networking. So 20% of hires happen this way, only because they didn't get hired through the hiring manager's networking efforts.
Yet many job seekers spend time on job posting submissions.
It's the equivalent of hoping to get a retirement fund from playing the lottery.
Insanity.
Applying for a job through an ATS is a major waste of time for almost every job seeker.
I say 'almost' because it does work for a few – like how a few people win the lottery.
Are you ready to accept you can take control of your search and not play the lottery with your career?
Are you ready to stop using ATS job applications as your main job landing activity?
If so, keep reading.
<and if not, honestly, unsubscribe…I can't help you>
Our upcoming no-cost "How to Design a Powerful Resume to Land 6-Figure Interviews and Get the Offer!" Master Class on Tues. 9/7/2021 or Thurs. 9/9/2021 will address the misguided reliance on submitting to job postings while trying to crack the ATS "code" which keeps you from focusing on how 70% of hires are made.
Additionally we will cover:
The three biggest mistakes that almost EVERY SINGLE JOB SEEKER makes every day (yes, even you).
A foolproof way to precisely qualify yourself for the job you want (so you can stop getting crappy call backs).
How to write achievement-based bullets that demand the attention you deserve (it's time to stop with the "other" kind you've been so diligently doing wrong).
So stop the ATS madness now and start the job landing gladness…
Choose the session you would like to attend:
Let's do this…
Lisa
Lisa Rangel – Executive Resume Writing Services
Chameleon Resumes
Posted:
---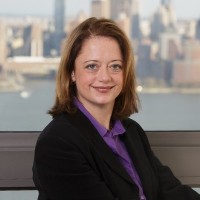 Lisa Rangel and the Chameleon Resumes team have helped over 6,000 executives and senior professionals land the 6-figure positions they deserve.
If you want to work with an elite team of former Fortune 500 recruiters, executive resume writers, and job landing experts so you can win the attention of hiring managers and land more lucrative interviews, sign up for an exploratory call so we can discuss how our 4-stage META Job Landing SystemTM can help you land your next 6-figure position.
---