Why "One Size Fits All" Job Search Advice Sucks
Today you get to choose the outcome of this post. Just like those Choose Your Own Adventure books, you are going to choose which job search path is best for you.
I know that practically everyone reading this is either in a job search, planning one, or preparing for change. You might be considering a career transition, or looking for a promotion. You could be stuck in limbo, not finding any traction and quickly running out of cash.
But no matter what, everyone starts out by looking for or contemplating a new job but…
… you all need different things as you go down this, somewhat overwhelming, path.
Right now, pretend you are at a fork in the road. There is a left path and a right path in front of you and only one of those will take you to your next job.
The path to the left is for people who are searching for staff-level and supervisory positions with 5-figure income ranges. This path is filled with resources and training to help you land these specific roles. This path is a very direct route to your next job and doesn't contain any distractions or detours.
The path to the right is for people looking for Director, VP, C-Suite level positions and whose current income is over $100k (often $200-300k+) and they are looking for a continuation in leadership roles. This path is very different than the left path. This path is full of strategy and planning that is relevant to this type of position.
(To be honest, a lot of job landing companies job search advice only offers one path which means it's overcrowded with irrelevant content and this makes the journey to your next position very confusing).
So, looking at the two paths above, which path sounds right for you?
The left path or the right one?
Once you have made a decision, you will need to click upon a left path or right path link below.
By doing this, you will be taken to the next stage where the exact resources and support you need will be offered to you. You will only be offered exactly what you need depending on your future job landing goals and income requirements and we won't distract you with things you simply don't need.
So let's recap:
Do you need the left path, which is for those making under $100k and seeking staff or supervisory positions? Click here.
Or
Do you need the right path, which is for those making over $100k and seeking senior professional and executive positions? Click here.
You can only pick one…
So pick wisely, as where you go next is going to provide you with some amazing solutions.
Thanks for playing today and remember, your job hunt isn't "one size fits all".
Be well,
Lisa
Lisa Rangel - Executive Resume Writing Services
Chameleon Resumes
Posted:
---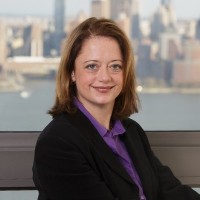 Lisa Rangel and the Chameleon Resumes team have helped over 6,000 executives and senior professionals land the 6-figure positions they deserve.
If you want to work with an elite team of former Fortune 500 recruiters, executive resume writers, and job landing experts so you can win the attention of hiring managers and land more lucrative interviews, sign up for an exploratory call so we can discuss how our 4-stage META Job Landing SystemTM can help you land your next 6-figure position.
---