Your LinkedIn Profile: Have You Thought About This?
There are absolutely things I don't think about as often as I should.
Is my tire pressure OK? When was the last time I changed the HVAC filter? Should I have changed the Arm and Hammer baking soda tab in my fridge yet?
I just don't think about these things, and recently it bit me in the ass.
My car was making noise, and yes, that's not the most helpful thing to say to a mechanic, but it was, and so I tried to explain what was happening when I was driving.
It was kinda like a dull droning noise, and as I tried to mimic the noise, my mechanic's eyebrows slid up his forehead.
He took the car for a spin and when he came back, he told me 100%, without doubt, that my tires needed replacing ASAP and he asked me when was the last time I had done that?
Welllllllll…
Whoops. That's one of those things I don't think about. I mean, I live downtown and there's a pandemic, I can't say I have used my car that much!
Anyway, I sheepishly looked at him, told him to do what is needed, and that I would stay on top of these things in the future.
So, in the vein of staying on top of things I am here to ask you:
When was the last time you checked your LinkedIn profile and updated it?
Many times when I am talking with prospective clients, they confess sheepishly that they haven't updated their LinkedIn in years. They tell me it's not something they stay on top of and that truthfully….
…they are not really sure how to change or update what is there.
They tell me that their profile is a dumping ground for past jobs, past experiences, and a bio they created a decade ago.
Well, guess what, that LinkedIn profile is a vital part of your job search and if it's as outdated as my tires, you've got big problems.
You're trying to transition and move forward when your LinkedIn profile is holding you back. This won't work.
Join me for my no-cost LinkedIn Profile Master Class where I'll unravel the secrets behind a standout profile and how you can not only stand out in a sea of competitors, but actually attract the right attention from recruiters, hiring managers, and other key people inside your jobs search.
Click here to attend the training.
Posted:
---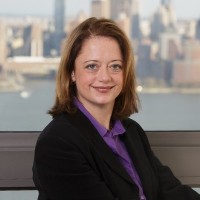 Lisa Rangel and the Chameleon Resumes team have helped over 6,000 executives and senior professionals land the 6-figure positions they deserve.
If you want to work with an elite team of former Fortune 500 recruiters, executive resume writers, and job landing experts so you can win the attention of hiring managers and land more lucrative interviews, sign up for an exploratory call so we can discuss how our 4-stage META Job Landing SystemTM can help you land your next 6-figure position.
---