10 Clients Landed New Jobs Recently!
We recently had over 10 clients land new jobs in leadership roles over the last few weeks.
Seven offers came through an interview process that was over the past 6 weeks.
But here is the cooler news: 3 of the offers came in over a process that took place over the course of only 2-½ weeks.
All through the virus and financial turmoil, great offers surfaced for our clients.
Here is the deal:
The only people who definitely don't get hired during a downturn are those that stop looking.
So don't stop looking.
— When companies are downsizing, they strangely still hire. Why? Some people in key positions leave before the 'end of the job' so the company still needs to fill these prematurely empty key roles with either contractors or highly-bonused full time roles. How do I know? I filled them as a recruiter and have helped our clients into these types of hires.

— The summer often slows down in hiring. HR managers would rather put the efforts of a job opening into the fall, if it can wait. So when a job is open in the summer, it's REALLY open. Probably a key function that CAN'T be put off. So the hire over the summer typically is faster and more defined. Yet people say it's slow over the summer.

— And the same thing goes for the holidays. People assume it's slower over the holidays. And it is. SLOWER... not stopped. Yet job seekers stop during these slow periods all the time.
Now the length, depth, and effects of this downturn is unknown at this time. We all have guesses and miraculously, everyone is an armchair economist now.
The bottom line is we don't know how it's going to shake out. Who will be up and which companies will be down.
But the one thing is for certain: people will still get hired.
And do you want one of them to be you?
Then don't sit this one out.
Mindset is everything to getting hired in a downturn.
Let's not only survive, but thrive, together. I want you to join the recent group of 10+ clients who landed new jobs!
My Job Landing Mindset eBook has tips and tactics for you to keep hope alive in 2020 and land the job you want.
Here is the link to use and invest in the book:
Don't do this alone. Get the hope to keep you going so you can thrive!
Lisa
Lisa Rangel - Executive Resume Writing Services
Chameleon Resumes
Posted:
---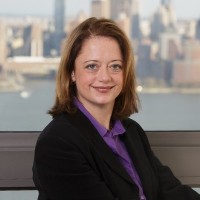 Lisa Rangel and the Chameleon Resumes team have helped over 6,000 executives and senior professionals land the 6-figure positions they deserve.
If you want to work with an elite team of former Fortune 500 recruiters, executive resume writers, and job landing experts so you can win the attention of hiring managers and land more lucrative interviews, sign up for an exploratory call so we can discuss how our 4-stage META Job Landing SystemTM can help you land your next 6-figure position.
---