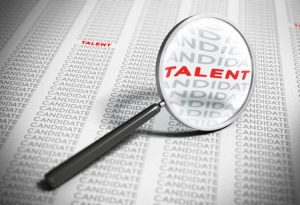 Why You Can't Hire a Recruiter to Find Your Next Job
Many job seekers feel like 'I am a slave to my job' day in and day out.
The thought of finding time to look for a new job, when they don't have time to breathe invokes many emotions and questions.
Some job seekers circle the drain and never get out of this "woe is me" phase to move forward in the search.
However, many of you, respond with, "This isn't going to happen to me!!"
You are choosing to take proactive steps to own your career fate.
Bravo!!
And then you get an awesome idea…
You figure you will outsource your job search and 'hire' someone to do it for you.
Specifically, here are examples of the empowered responses I often receive:
"Thanks for the wake up call. I am going to hire a recruiter!"
"I'm eager to get started. I was going to hire a recruiter to help me with my job search."
"Whew! Thanks for the reminder… I'm going to contact a recruiter this week to start my job search."
I'm scratching my head in disbelief since, unless you are brand-spanking new to reading my articles (the only time you will get this pass), I have to ask you have you not learned anything, my ChamTribe groupie?!?
Listen to this… and listen good.
You can't use an executive recruiter.
You can't hire an executive recruiter.
You can't contact one by Friday to start your job search.
(Well, you can, but they most likely won't start your search for you.)
Only 10% of hires happen through executive recruiters.
And I know because I was an executive recruiter for 13 years.
Executive recruiters only work for their client companies that hire them to find specific talent.
When I was a recruiter, if a candidate that I sourced had what my client company needed and was interested in the job, I presented that candidate to my client.
And if my client hired the candidate, it looked like 'I found that candidate a job', right?
Wrong…
I didn't find that candidate a job. I found the talent my client wanted.
Recruiters work for the company paying the fee.
Not the candidate.
Here is the extra clincher that will piss some of you off:
If that candidate I presented didn't get hired, I didn't continue to work at finding that candidate a job (See – Didn't work for the candidate.).
However, I did keep looking for talented candidates my client company would want to hire.
That's how I got paid – by the company, not the candidate.
So you may get lucky, and get placed by a recruiter.
Know you can't hire a recruiter.
(Also, recruiters that want to be paid to find you a job? Run the other way!!)
Know you can't 'use' a recruiter, either.
Recruiters use candidates.
Yes, they use you.
They find candidates to fulfill their client company's needs and get paid doing it.
Now that we squared that away…
How is an executive supposed to find a job these days, if recruiters are not helping candidates find jobs?
Here is the good news:
Roughly 70% of hires happen through employee referrals, social media contacts and personal connections.
20% of hires happen through job boards.
So it's paramount your resume is written for reaching out to people and applicant tracking systems.
Only when a hiring manager can't find talent through these means, will they use a recruiter, if budget allows.
GREAT jobs get filled through networking.
Tough jobs, that can't get filled through networking and job postings, get filled through recruiting.
Are you interested in learning how to not be dependent on a recruiter (who wouldn't be looking out for you anyway)?
Do you want to know how to find your own job opening leads and how to contact the hiring managers?
Knowing you can't hire a recruiter, and that you need to generate your own leads, you know it's time to hire us:
https://chameleonresumes.com/ultimate-job-search/
Hire us to audit your job search activities, instruct you on the right way to look for a job, and FINALLY start to get results from your efforts.
No more depending on recruiters anymore. Take back control and get 1-on-1 attention now:
https://chameleonresumes.com/ultimate-job-search/
Be Well,
Lisa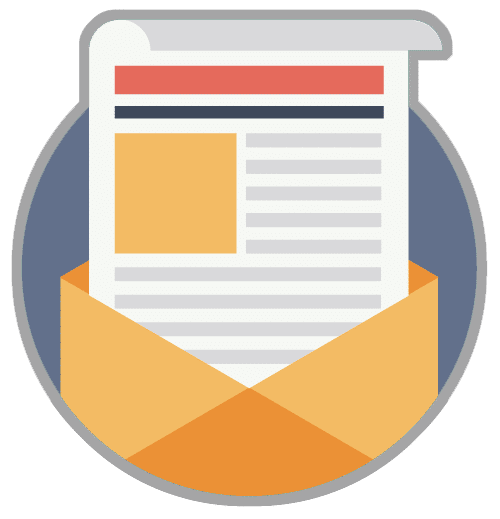 Landing your next job doesn't have to be an overwhelming, frustrating or time-sucking task. Get daily tips on how to find the position you deserve,  delivered right to your inbox:
The #1 addition every resume needs in 2023 and beyond.
How to get prepared for a job change even if you like the job you have.
How to handle a chaotic job market and where to focus your job-seeking efforts (hint, it's not the job boards).
Where to find great jobs without submitting 500 meaningless job applications.
How to slice through the Applicant Tracking System B.S. and land a 6- figure role you love.
How to track down the "unpublished job market" and have your pick of the best jobs out there.
How to write a resume that will hit hiring managers right between the eyes and have them scrambling to book your interview.
How to get up to speed with your online branding and write a LinkedIn profile that positions you as the #1 expert in your field.
How to approach job seeking with the "human touch" so you can keep the bots at bay.
And finally, access to our 4-stage META Job Landing system we've used with thousands of job seekers just like you.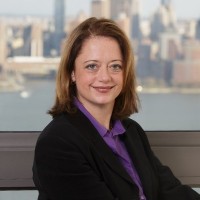 Lisa Rangel and The Chameleon Team are the only executive resume writing, LinkedIn profile development, and job landing consultancy who has been hired by LinkedIn and recognized by Forbes. Our 4-Stage META Job Landing System stems from decades of corporate and executive recruiting experience to position you to land your next 6-figure role faster.

Looking for an article on a particular topic? Use the search below...