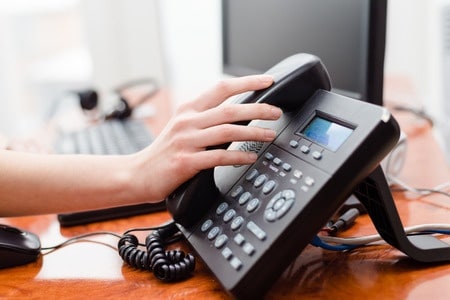 12 Unspoken Reasons Why Recruiters Are Not Calling You Back
I get constant inquiries about how to work with recruiters, as well as how to get recruiters to return my clients' phone call.
At the beginning of your career, job opportunities likely came by interacting with a company's Human Resources department directly… However, as you have worked your way up to the executive level, the process can often be a bit different. It's not uncommon to start running into more agencies and headhunters than you did before.
When it comes to higher level positions, companies often outsource the task of hiring to external recruiters who get paid by the employer to find the best candidate for the job.
In response to the inquiries I have received, I've put together some tips to avoid misunderstandings during the hiring process, which may also even lead to your next great job opportunity.
Frustrated by search firm recruiters not calling you back when you have submitted your resume to them?
Feel you're perfect for the job they posted, you know you can do it, but baffled by the fact they have not returned your call?
Effective executive recruiter relationships can play an instrumental part in career advances for the rising professional and the established executive. Whether you've worked with executive recruiters before or this is your first time, there is a lot to know about how to build effective working relationships with recruiters. To have an effective relationship with an executive recruiter, it is important to understand the business's business model and role you play as a potential candidate represented by an executive recruiter. Job seekers that fail to recognize 'how it works' with an executive recruiter often find themselves frustrated and unrepresented.
Read on if you are open to honest, tough talk, you are serious about optimizing your job search time and you are prepared to do something about it.
Here are my top 3 (of 12) reasons for Why Recruiters Don't Call You Back:
(1) Just because YOU think you can do the job, does not mean they think you are QUALIFIED for the job.
Search firms are paid a significant fee to evaluate candidates that the client company cannot find on their own. They are charged with having to determine if that candidate will exceed expectations for that client in the given job. The client company gave the search firm a series of parameters to meet that they feel justify paying a fee to the search firm if the candidate embodies those requirements.
Frankly, it just does not matter that you think you can do the job.
The search firm has to ensure you have the proper years of experience, company caliber exposure, demonstrated track record of results, culture fit potential, professional training and educational credentials requested before sending you to their client. And if you are missing one piece of it, typically you will not be considered by the search firm and never submitted for the job.
As long as you have neither been contacted by the search firm nor submitted to the company by them, apply through a different venue (following a personalized job search plan, where you are networking with new and existing contacts, submitting your resume directly to hiring managers, using the company's website, etc) that does not add a fee to your head if hired.
Ready for more tough love? Click here to receive all 12 Secrets to Getting Recruiters to Call You Back…
(2) Search firms are not paid by you, and therefore, do not work for you.
Reputable search firms are paid by their client company ONLY.
The company is their client–not you.
Credible search firms do not accept fees from candidates for representation to companies. As stated in reason #1, you will receive a call from the recruiter only if your background is dead on for their client. Search firms typically only get paid to make the placement. So if your background will help them get that placement fee since you meet the client requirements, I assure you they will call you.
Candidates that take the stance that the recruiter is working to find them a job have already showed the recruiter their lack of business savvy and self-centeredness. Don't let this be you. Savvy candidates recognize the economic aspects of the relationship and works to be a resource to the recruiter. Recruiters want to work with savvy candidates.
Remember, they work for their client. They do not exist to find you a job.
Ready for more tough love? Click here to receive all 12 Secrets to Getting Recruiters to Call You Back…
(3) You paid a firm to send your resume to 1,000 recruiters… and it shows.
If you are doing a mass direct email, you cannot expect personalized response results.
A very successful direct email campaign has a response rate of 1-2%. If you have a properly targeted, well written direct campaign to 1,000 contacts, you will get 10-20 quality calls. If you have a well-written campaign sent to a random sampling of recruiters, you may get 5-15 calls from recruiters who may not place what you do. And if it is a non-targeted, poorly written campaign, no one will call—or you will receive calls to sell you job search services since you clearly need some help.
Ready for more tough love? Click here to receive all 12 Secrets to Getting Recruiters to Call You Back…
Be Well!
Lisa
Lisa Rangel – Executive Resume Writing Services
Chameleon Resumes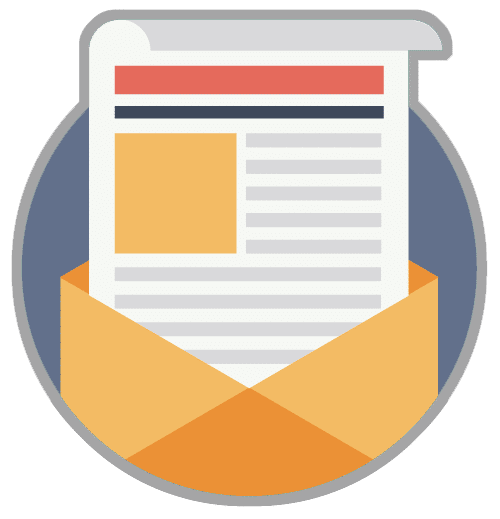 Landing your next job doesn't have to be an overwhelming, frustrating or time-sucking task. Get daily tips on how to find the position you deserve,  delivered right to your inbox:
The #1 addition every resume needs in 2023 and beyond.
How to get prepared for a job change even if you like the job you have.
How to handle a chaotic job market and where to focus your job-seeking efforts (hint, it's not the job boards).
Where to find great jobs without submitting 500 meaningless job applications.
How to slice through the Applicant Tracking System B.S. and land a 6- figure role you love.
How to track down the "unpublished job market" and have your pick of the best jobs out there.
How to write a resume that will hit hiring managers right between the eyes and have them scrambling to book your interview.
How to get up to speed with your online branding and write a LinkedIn profile that positions you as the #1 expert in your field.
How to approach job seeking with the "human touch" so you can keep the bots at bay.
And finally, access to our 4-stage META Job Landing system we've used with thousands of job seekers just like you.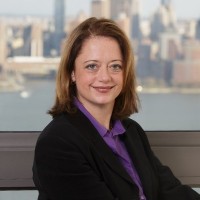 Lisa Rangel and The Chameleon Team are the only executive resume writing, LinkedIn profile development, and job landing consultancy who has been hired by LinkedIn and recognized by Forbes. Our 4-Stage META Job Landing System stems from decades of corporate and executive recruiting experience to position you to land your next 6-figure role faster.

Looking for an article on a particular topic? Use the search below...