You've heard about personal branding and social media. You've also heard that companies are now using social media to screen candidates. Now you're wondering how to ensure that all your social media platforms make you look good to an employer. While there is much to know, quick social media profile fixes can boost your online brand fast.
The biggest mistake job seekers make when dealing with their social media pages is not having them in sync with one another. Potential employers are experts in looking for details, as such you must make sure that all your social media profiles match up. The key is to employ easy social media profile tweaks that can have big results.
For instance, if your LinkedIn profile says one thing and your Twitter page says another, the prospective employer may be scratching their head wondering what the deal is with your identity. Below you'll find some of the most common fixes you can make to ensure that all of your social media profiles are in sync with your brand.
1.  List Your Current Employment Across All Profiles
It's far too often that people only use LinkedIn for professional purposes and then forget about the rest. In an age where anyone can Google you and find all of your profiles, this can actually hinder your chances of success.
One easy fix is to update your current employment across the board. So if your LinkedIn profile says you're currently Chief Financial Officer for X company, make sure the rest of your social media pages state it as well.
2. Use a Professional User Profile Photo Consistently
Photos are extremely important when it comes to personal branding because companies want to know who they are dealing with. As such your social media user photos should all be as professional as possible.
Don't make the mistake of thinking that because you use your Facebook to connect with friends and family that employers won't look at your photos there as well. In fact, it wasn't too long ago that Careerbuilder conducted a survey where 37% of employers said they also used Facebook to pre-screen applicants.
Play it safe by making sure your photos make you look like the right person for the job.
3. Post Articles To Position Yourself As An Expert
The entire point of personal branding is to set yourself up as an expert in a field. Two of the best ways to do this are to either write industry related articles or share industry news within your social media platforms.
These articles shouldn't just be on LinkedIn though, in fact, they should be shared among all of your social media profiles. Fortunately, you won't have to go to each site individually in order to post the latest news in your industry. LinkedIn allows you to share your feed updates with Twitter and Facebook. All you need to do is link all of your accounts for easy sharing.
4. Update Contact Information on Social Media Profiles to Promote Yourself
Last but not least, please make sure that all of your contact information is up to date. That means you should have your professional email displayed on all your profiles and the phone number displayed on these profiles should actually work.
It's far too often that job opportunities are lost over miscommunication. Don't let confusion among your social media profiles be the reason you don't get hired.
If you are interested in working with Lisa Rangel,
an accomplished executive resume and LinkedIn Profile writer, LinkedIn Job Seeker Group Moderator and job search consultant
, to achieve the social media exposure and land the interviews you want,
sign up for an exploratory call now
and learn about how Chameleon Resumes can help.
Posted:
---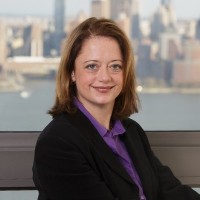 ---