4 Types of Awful Resumes That Squelch Your Interview Prospects
Awful resumes really fluster me.
I feel pain when I see a bad one, and that pain grows when I learn how someone has been suffering in their job search.
I am going to share with you four bad resume types I see all the time… let me know if any of these resonate with you:
(1) The 'Task Only' Resume
This is the type that lists a bunch of job tasks, kind of like a job description—except it has someone's name on the top of the document. Since achievements are not listed, there is nothing written to differentiate the applicant, since everyone who does same job as the job seeker does the same tasks.
(2) The Functional Resume
This resume doesn't use a reverse-chronological format with employers listed, but instead groups bullets under the function (i.e. strategic planning, financial reporting, direct response marketing, account management). The problems with this format are numerous. However, some of the main issues are this format isn't digestible to ATS's and only applicants with potentially problematic backgrounds use this format—so by using it you are highlighting there is a problem with your background, which is the opposite of what you want to do!
(3) The Arrested Development Resume
This resume never grew up. Essentially this is the college career center format that has work experience continually added—but the format and writing style never graduated to an executive or senior professional presentation. As a result, when a hiring manager starts to read it in this format, there is a subliminal first impression that the applicant is a college kid. Only to realize, reading further into the document, that the job seeker is an established 20+ year accomplished person. These resumes have an incongruent first impression.
(4) The Dated Format Resume
These are resumes that are written in styles from 5-10 years ago. These documents include cliche, obvious headings like "Summary" in the summary section—instead of a keyword optimized heading. A "references available upon request" may be horrifically placed at the bottom. Also, bullets might start with "responsible for…" or "duties included…" and dip into the 'task-only' category. Nothing about it is modern, which makes the reader think the applicant is outdated. (Being outdated is not ageism, by the way. It's just being outdated).
Any of these resonate with your resume?
If so, you need to register ASAP for my no-cost "How to Write Your Resume To Land 6-Figure Job Interviews" Master Class on Tues. 9/7/2021 or Thurs. 9/9/2021.
Pick one of the sessions I have available here:
During this training call, you will discover:
How to remedy a dated resume by learning the exact format to writing an achievement-based bullet once and for all!
What steps you need to take to "graduate" your college formatted resume to an established professional marketing piece.
Which layouts are considered modern and contemporary, so you can look hip and happening in the eye of the hiring manager and land the interview.
Reserve your spot here: https://chamres.com/97921BL
Let's modernize your resume and punctuate what you do to land interviews!
Be well,
Lisa
Lisa Rangel – Executive Resume Writing Services
Chameleon Resumes
Posted:
---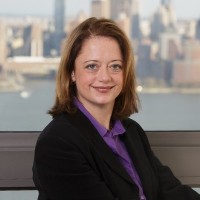 Lisa Rangel and the Chameleon Resumes team have helped over 6,000 executives and senior professionals land the 6-figure positions they deserve.
If you want to work with an elite team of former Fortune 500 recruiters, executive resume writers, and job landing experts so you can win the attention of hiring managers and land more lucrative interviews, sign up for an exploratory call so we can discuss how our 4-stage META Job Landing SystemTM can help you land your next 6-figure position.
---