I hear the frustration and pain from experienced job seekers day in and day out:
"Employers want to hire a 20-something year old, with the experience of a 50-year old, at the price of an 18-year old."
"45 is the new 65. And no one calls me because of it."
"I can see the HR Manager's shoulders slump down when I walk in, knowing they realized I'm older than I sounded on the phone interview."
The pain of ageism (as sexism, racism, and other -isms) in the job search is real.
And the age-related rejection, real or perceived, is debilitating otherwise competent job seekers across the globe.
What are you supposed to do if you believe ageism is a problem in your job search?
I mean, what are you really supposed to do?
It's not like you can change how old you are, right?
Are you supposed to give up and just throw in the employment towel?
I say accept it as fact. If you were in battle, you would assess the power of your enemy and devise a plan around it, right?
You wouldn't walk around whining about your opponent having certain powers or advantages, right?
You would accept it, no matter how daunting, and see how you can overcome it… Yes?
So do the same thing here assuming ageism is your enemy – your opponent.
Assume you will experience age bias.
Don't assume ageism is the reason for EVERYTHING you are experiencing… This is not true nor wise. But assume it will happen and accept it.
Now what?
Face it and address it head-on.
Here is how: Don't assume you are unique or being singled out. Accept it and plan accordingly.
Those that overcome ageism are not all of a sudden making themselves younger, right?
They have accepted it and made a plan.
Now it is your turn to make a plan…
My "Beat Ageism & Get Hired" eManual will show you the resume, LinkedIn, job landing and offer-generating interview tactics that you will need to make Ageism your bitch… tame this Demon and win.
Here this the link: http://chameleonresumes.com/age
**Uncover the little-known techniques to use on your resume and profile to highlight your merits and draw away from your age.
**Diminish the effect your age plays in your candidacy and focus more on your achievements… Make your candidacy ageless!
**Be the hope for our generation and show everyone it's possible to get hired… Even at 65. Using the tactics I have developed and perfected with our senior-level clients over the past 9 years, you'll land that 6 figure job no matter your age.
Here is where you can get the scoop: http:/chameleonresumes.com/age
Be well!
Lisa
Lisa Rangel – Executive Resume Writing Services
Posted:
---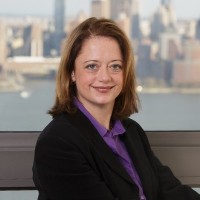 Lisa Rangel and the Chameleon Resumes team have helped over 6,000 executives and senior professionals land the 6-figure positions they deserve.
If you want to work with an elite team of former Fortune 500 recruiters, executive resume writers, and job landing experts so you can win the attention of hiring managers and land more lucrative interviews, sign up for an exploratory call so we can discuss how our 4-stage META Job Landing SystemTM can help you land your next 6-figure position.
---