So we know why we network, but what do you do to follow up after a networking event?
After all, it's what you do after the event that matters, as that is where the real work begins!
Here are 5 suggestions of what to do:
1) Google their name – You'd be amazed at what you can find by Googling a person. You can find additional information to help you with reasons to connect – or not to connect. This info can help with all the other steps on this list.
2) Make notes on what happened at the event, record your thoughts and create a list of actions to implement.
3) Write an email indicating that you enjoyed meeting them and why it makes sense to keep chatting.
4) Start a dialogue to stay in touch, if there is no need to meet – ask them what they thought of the event via email.
5) Connect with a LinkedIn Invitation including a note that you enjoyed meeting at the event where you met.
Were any of these a surprise to you?
If not a surprise, are you unsure how to execute these steps?
If yes, take our Job Landing Quiz at joblandingquiz.com and see what other job landing knowledge gaps you have.
Once you get your score, you will get access to sign up for our no-cost training on how to identify and eliminate the 5 most common career mistakes people make when looking for a job and advancing their career.
Take the quiz: http://joblandingquiz.com
Tell me how you did.
Enjoy the training!
Be well!
Lisa
Posted:
---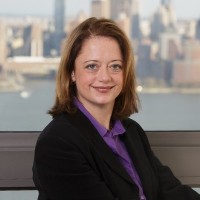 Lisa Rangel and the Chameleon Resumes team have helped over 6,000 executives and senior professionals land the 6-figure positions they deserve.
If you want to work with an elite team of former Fortune 500 recruiters, executive resume writers, and job landing experts so you can win the attention of hiring managers and land more lucrative interviews, sign up for an exploratory call so we can discuss how our 4-stage META Job Landing SystemTM can help you land your next 6-figure position.
---