It's an addictive time suck spiral spending most of your job search time on job boards.
This is how it starts: The enticing idea of sending your credentials online to instantly receive an interview appeals to your sense of wanting immediate gratification with low risk of direct rejection.
But what ends up happening for most people is a slow, draining process of rejectionless rejection. Instead of being told "no," you are told nothing.
No replies.
Or computerized ""thanks but no thanks" emails that came seconds after you submitted your application (that took 45 minutes to submit) that you know a human didn't write.
It's like putting another 5 pound weight on your chest… which at first isn't so bad. But after your 33rd response-less rejection, well, 33×5 lbs. on your chest starts to suffocate your soul.
So I advise to look for open jobs outside job boards.
And they exist… in abundance.
But if you are looking for an Insta-Easy Employment Button to find and apply to these jobs, then just unsubscribe now.
Anything that is "Insta-Easy" to apply to is going to have hundreds, if not thousands, of people applying and you may not even get eyeballs on your resume.
If you are willing to do the work that almost no one else wants to do, and it works, then read on…
Here are at least 7 ways to find jobs openings not on job boards:
1 – Check with your college alumni network.
2 – Search for corporate alumni of where you used to work and connect with those new individuals.
3 – Reach out to the majority of your LinkedIn contacts. You most likely have over 500 connections. Use them.
4 – Business news stories. Where there is smoke, there is fire. If a company launches a new business, there is often hiring happening to support it. If a company downsizes, believe it or not, that creates opportunities. Position yourself as a solution.
5 – Industry conferences and conventions—whether you attend or not, there are nuggets of opportunity to capitalize on here.
6 – Educational and career/professional development events. People who grow and stick together helps each other.
7 – Professional association members take care of each other. So join these groups.
There are many other ways to find unpublished jobs and stay off job boards, but these are the most important, IMHO.
And all will require you to get your resume updated and in order.
Use my Interview-Generating Resume Templates to prepare yourself in the best possible way: The Interview-Generating Resume Package
I designed these templates from a recruiter's perspective and it's why they have generated thousands of interviews for ChamTribers who bought them.
Get off the job board hamster wheel and start doing the steps I list above that generate better results .
Be well…
Lisa
Lisa Rangel – Executive Resume Writing Services
Chameleon Resumes

Posted:
---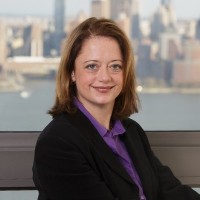 Lisa Rangel and the Chameleon Resumes team have helped over 6,000 executives and senior professionals land the 6-figure positions they deserve.
If you want to work with an elite team of former Fortune 500 recruiters, executive resume writers, and job landing experts so you can win the attention of hiring managers and land more lucrative interviews, sign up for an exploratory call so we can discuss how our 4-stage META Job Landing SystemTM can help you land your next 6-figure position.
---