The LinkedIn Premium Career Membership is the least expensive way to join LinkedIn at $29.99/mo or $288/yr, if you opt to join for the year at the start. You can try LinkedIn Premium for free for 30 days before upgrading, so that can help you decide if it is right for you.
In full disclosure, I am a paid moderator for LinkedIn Premium Career Group since 2012. And I have been a paying member since 2007. I believe it is worth it. However, when I am asked, "Should I join LinkedIn Premium?" my answer is always, "Use the free membership. If it suits what you need, then you don't need to upgrade. If you find that you want to take advantage of some of the benefits, then upgrade using the 30-day trial and decide from there." (Note: My expertise is with LinkedIn Premium, so that's what this article focuses on. This is not meant to be a summary of LinkedIn Premium Business, Sales Navigator or Recruiter Lite, which are separate options to consider in their own right.)
If you have already joined or are considering joining, these are benefits you can capitalize on from you LinkedIn Premium Career Membership:
(1) Post questions about challenges in your job search in the exclusive LinkedIn Premium Career Group, only accessible to members, for the members to answer your questions. You won't be job searching alone.
(2) Use the expanded search function to develop a list of contacts at companies where you want to work so you can reach out to them directly. 70% of hires happen through networking (employee referrals, social media connections and personal contacts… so this is key!)
(3) Take on-demand courses through LinkedIn Learning, which comes with your membership
(4) Use the LinkedIn interview preparation feature to prepare for your next interview, which is included with your membership.
(5) Research salaries for your target roles and similar roles to be best prepared for your interviews and negotiate your highest salary when you land an offer.
(6) Use the "profile viewers in the last 90 days" feature to see who is looking at your profile so you can reach out to them directly and use the data to continue to further improve the optimization of your profile to attract the right people.
(7) Use the allotted LinkedIn InMails that come with the membership to reach out to hiring managers directly that are not within your first degree connections to increase your ability to be noticed after submitting your resume to a job posting. (Here is an article that can help you make the most of using LinkedIn InMails to increase your ability to obtain a reply: https://chameleonresumes.com/dont-be-ignored-7-strategies-to-increase-linkedin-inmail-replies/)
Hope this helps you make your decision. Good luck!
Lisa
Lisa Rangel – Executive Resume Writing Services
Chameleon Resumes
Posted:
---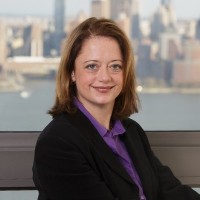 Lisa Rangel and the Chameleon Resumes team have helped over 6,000 executives and senior professionals land the 6-figure positions they deserve.
If you want to work with an elite team of former Fortune 500 recruiters, executive resume writers, and job landing experts so you can win the attention of hiring managers and land more lucrative interviews, sign up for an exploratory call so we can discuss how our 4-stage META Job Landing SystemTM can help you land your next 6-figure position.
---