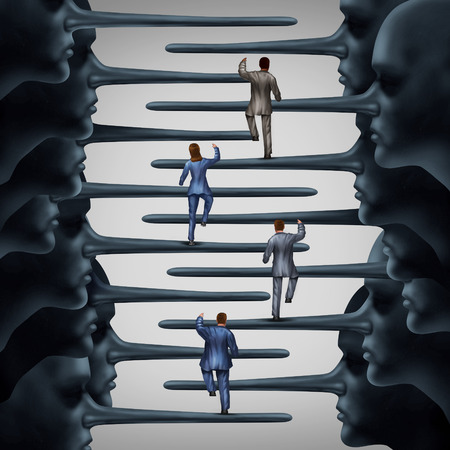 Are You Allowing People to Lie to You in Your Career?
My personal trainer friend shared with me that when she is onboarding new clients, her new clients tell her their goals and actually say things like "I would like to lose 10 lbs this week. I have a wedding coming up."
Grown-ass, professional, educated adults write this nonsense down.
#SMH.
She says, "If you want to lose 10 lbs this week, I'm firing you as a client. It's not possible in any way without putting your health at risk."
She is a true professional.
Most of the time they stay and follow her realistic, although long-term, plan. And let out their dress a bit for the wedding or go buy a new one…
But the yahoos that leave her office?
They WILL find a trainer who will "listen to their client" and co-sign their BS and take their money.
And when it doesn't work in a week and they have a health risk, they will blame the trainer.
And the trainer should be blamed. But doesn't some fault lie with the client who firmly believed the unrealistic premise in the first place, and did not heed the advice of professionals telling them otherwise?
In the job search world, the signs of a delusional job seeker are, but not limited to:
(1) A resume will land me a job.
(2) I don't really have to network since I have great experience. Someone will want what I do and how I do it.
(3) I can find a job in a month (even though I have been at my company 17 years, make $175,000 and don't have a network, really).
(4) I want to do a career change at 54 years of age and do something REALLY different–but no, I can't take a pay cut and, in fact, really need an increase (yeah, because employers always want to pay people more to learn something new… <sarcasm>).
See what I mean?
There are some nonsensical notions that job seekers at all levels tell themselves to feel good.
And there are unethical job search coaches and resume writers who will co-sign the BS you tell yourself to take your money.
Some people let people lie to them.
And pay for the privilege to be lied to.
Don't be that person.
Be open to the truth and not just what you want to hear.
Follow the advice of a pro who will tell you the truth, particularly the truth that you don't want to hear.
I don't need anymore friends. I don't need people to like me.
I want to help you, but only if you are open to the hard core truth of what is holding you back in your career.
If you want the LinkedIn truth serum and finally advance your search, join me for my no-cost "How to Create Your LinkedIn Profile to Generate 6-Figure Job Interviews Faster" master class training on Tues. 11/10 or Thurs. 11/12 at 1:30 p.m. ET.
Learn the secret sauce from an expert LinkedIn hired to share this advice with the 2 million+ members of its Premium Group

.

Reserve your seat for the session of your choice:

During the training you will learn:

** The 4 areas LinkedIn weights most heavily when ranking profiles in search results – so you can rank highest and get interview calls first.

** The power of the LinkedIn profile pic and how to avoid the mistake most job seekers make.

** What matters most on getting your profile viewed by someone who has observed what works and doesn't work on thousands of profile first hand.
Don't let people lie to you anymore about your career .
See you soon on the training.
Be well!
Lisa
Lisa Rangel – Executive Resume Writing Services
Chameleon Resumes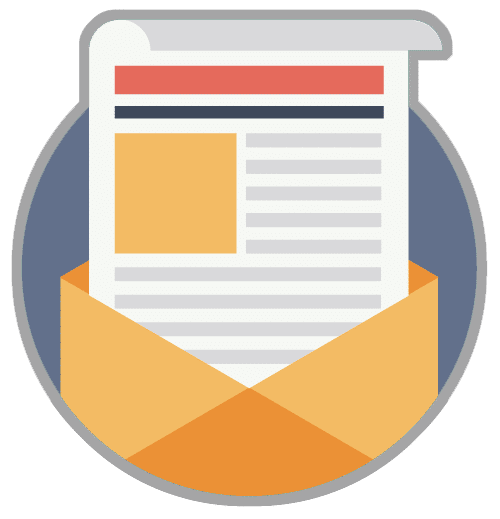 Landing your next job doesn't have to be an overwhelming, frustrating or time-sucking task. Get daily tips on how to find the position you deserve,  delivered right to your inbox:
The #1 addition every resume needs in 2023 and beyond.
How to get prepared for a job change even if you like the job you have.
How to handle a chaotic job market and where to focus your job-seeking efforts (hint, it's not the job boards).
Where to find great jobs without submitting 500 meaningless job applications.
How to slice through the Applicant Tracking System B.S. and land a 6- figure role you love.
How to track down the "unpublished job market" and have your pick of the best jobs out there.
How to write a resume that will hit hiring managers right between the eyes and have them scrambling to book your interview.
How to get up to speed with your online branding and write a LinkedIn profile that positions you as the #1 expert in your field.
How to approach job seeking with the "human touch" so you can keep the bots at bay.
And finally, access to our 4-stage META Job Landing system we've used with thousands of job seekers just like you.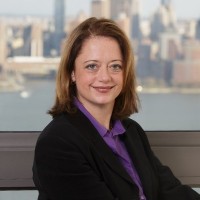 Lisa Rangel and The Chameleon Team are the only executive resume writing, LinkedIn profile development, and job landing consultancy who has been hired by LinkedIn and recognized by Forbes. Our 4-Stage META Job Landing System stems from decades of corporate and executive recruiting experience to position you to land your next 6 or 7-figure role faster.

Looking for an article on a particular topic? Use the search below...