ATTENTION: Parents of College-Aged Kids
If you have or know college-aged kids, this is for you.
We are switching gears temporarily.
As much as I don't want you to struggle in your job search, I don't want your kids to struggle finding their first job either.
I have two college-aged kids. My main goal in raising them is they are happy and contribute productively to society in some small way (or larger way, if they choose).
Part of being happy, I believe, involves doing fulfilling work that enables you to support yourself.
When you can support yourself, you feel good about yourself. It boosts self-esteem. You are happy from within... this is what I want for my kids.
I imagine you want this for your kids, too.
And selfishly, I want them off my parental payroll at some point, amirite?
Well, their happiness, self-fulfillment and release from my parental payroll comes down to them having the ability to land a job... a good job.
And that's what I am focusing on with those of you who have kids, or know kids who are important to you: making sure your kids have the ability to land a great job fast.
With that said, I want to tell you about my College Grad Job Landing Bundle which contains the most essential job landing resources and coaching for college students and graduates. This program includes:
3 interview generating college grad resume templates (word documents) so your grad can have the most effective and professional resume to move forward with.
Resume template instruction manual which will walk them through exactly how to use the templates now, and in the future.
The Interview-Generating Resume eBook so that can nail every interview that comes their way (great for those who lack confidence or worry about stumbling in front of an interviewer)
A one-on-one College Career Coaching Call so they can sit with our College Career Coach to make sure everything is in place for a perfect career launch.
Here is the link where you can say "Yes!" and do this for your kid (or niece/nephew, or grandchild, or special young adult in your life).
The College Grad Job Landing Bundle
This is one of the best things you could get for any college-aged kids you know to get their careers off to a great start... I promise.
Be well,
Lisa
Lisa Rangel - Executive Resume Writing Services
Chameleon Resumes
Posted:
---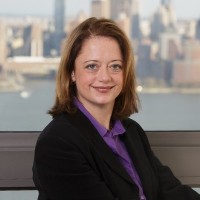 Lisa Rangel and the Chameleon Resumes team have helped over 6,000 executives and senior professionals land the 6-figure positions they deserve.
If you want to work with an elite team of former Fortune 500 recruiters, executive resume writers, and job landing experts so you can win the attention of hiring managers and land more lucrative interviews, sign up for an exploratory call so we can discuss how our 4-stage META Job Landing SystemTM can help you land your next 6-figure position.
---