Branding for Executive Resumes: What It Is and What It Is Not
Executive Resume Branding is the way to stand out among your peers, whether you are a Chief Financial Officer, Senior Marketing Director or General Manager of your organization. The competition at the top has never been more fierce and utilizing executive resume branding when writing your resume is essential for communicating to hiring managers that you are the one to select for the coveted interview. Here are four ways to incorporate executive resume branding into your executive resume:
* Uses a summary, not an objective, that outlines exactly the level and type of position being sought in the summary resume. Include a pointed summary that shows what job you are seeking and how you add value to that position. Do not use an objective, which states what you want versus what you offer the employer—be sure to frame your position in a way that show how the employer will benefit from hiring you.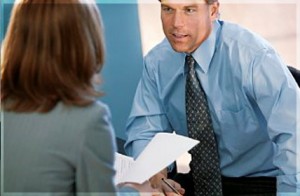 * Utilizes three to five concise value-driven statements in the summary that include quantifiable measurement. Recruiters read executive resumes in short snippets of information and scans the document for keywords, similar to how people read websites. C-level executive resumes should emulate this format in its layout and readability.
* Employs an executive resume design that is eye-catching and stands out among a sea of executive resumes. If you are looking at a volume of CFO or Marketing Director executive resumes, as I did when I recruited, if the layout and design was typical and predictable, then it did not draw my eye. Executive resume designs that have a little bit of a pop of color or conservative use of font treatment can draw the eye and make the hiring manager's mind say, "Wow, this one's a little different" and inspires them to read further.
* Keeps the hiring manager engaged in 5-10 second increments, regardless of the executive resume's length. Just because you have a multi-page executive resume, does not mean anyone is going to read it. Even a one-page resume will not be read if it is boring. However, whether it is a one page or four page executive resume, it is the writer's responsibility to keep the hiring manager's attention in 5-10 second increments to help the reader get to the bottom of the page.
See executive resume samples that demonstrate these branding points.
Effective Executive Resume Branding does not:
* Position the executive resume solely as a general, historical document. The resume that shouts everything performed, with no application to the current situation, will get lost in the shuffle. Executive resumes that are all-encompassing, general resumes trying to be all things to all people, end up falling short to all situations and mean nothing to most people.
* Pontificate about the number of years experience anywhere in the resume. Let's the achievements listed on the resume speak for itself. You do not have to say you have 20 years experience. Let them read about your achievements and see that it took place progressively over twenty years—much more impact in this manner.
* Have large, dense paragraphs of text throughout a lengthy document. Frankly, people just won't read it.
* Utilize a series of "I" statements. Resumes should not include pronouns, generally speaking, and should not reference the first person at all.
* Use complex graphics that cannot be digested by ATS systems used by retained search firms. If your resume cannot be found by a recruiter, or opened by a hiring manager, it defeats the purpose of outlining your achievements on your executive resume.
Be Well!
Lisa
Posted:
---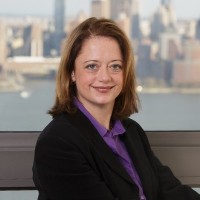 Lisa Rangel and the Chameleon Resumes team have helped over 6,000 executives and senior professionals land the 6-figure positions they deserve.
If you want to work with an elite team of former Fortune 500 recruiters, executive resume writers, and job landing experts so you can win the attention of hiring managers and land more lucrative interviews, sign up for an exploratory call so we can discuss how our 4-stage META Job Landing SystemTM can help you land your next 6-figure position.
---