In the Spring of 2012, I wrote an article for LinkedIn titled, "How to Build A List of Target Companies." I was inspired to revisit the article and expand on the item on adding companies to your Target Company List in the most methodical, logical fashion. Introducing the CAVAC ™ Model.
Most job seekers struggle with how to building their target company list and resort to job boards and depend on recruiters. Take back control of your job search by using these target list building methods to find your own opportunity and expanding your Target Company List, where you can apply directly to key contacts within the company.  I have used these tactics personally to build target company lists for my current clients in my job search practice and when I built a recruitment practice in my earlier career. It is my intention to share them with you and teach you how to fish:
(1)     Create a Wish List of companies where you have always wanted to work.
If you are going to conduct a job search, you might as well think BIG, right? Think about what is it about those companies that inspire you to work for them? When writing down those traits, use that to spring board your thinking to come up with other companies that seem to embody those same traits and philosophies.
(2)     Apply The CAVAC™ Model to build your Target Company List.
What is the CAVAC™ Model? The CAVAC™ Model is a methodical, hub-and-spoke thought process that helps the job seeker create a stream of new ideas pertaining to potential companies where they may find their next position. The C's are the company's clients and competitors. The V is vendors. And the A's are associations and affiliate companies that complement the target company's business.
For each company on your initial Wish List, place the employer or target company name in the middle of the diagram below. Then write out the clients, associations, affiliates, competitors and clients that come to mind and from your research to expand your list. Each company listed can be a possible entry on your developed target list.  I will use one of my previous employers as an example, as if I was looking for a new position.
THE CAVAC™ MODEL
(3)     Expand your list.
Now for each company in the CAVAC™ sections, take a blank CAVAC template and one of the companies from the outer circles into the center. For instance, put Bullhorn, the Applicant Tracking System Vendor, into the center as a Target Company, and research, who are the competitors, associations, vendors, affiliates and clients of this organization. This exercise can go on and on, ensuring you are never short on Target Companies.
If you are interested in working with Lisa Rangel, an accomplished executive resume writer, social media profile writer and job search consultant, to achieve the social media exposure and land the interviews you want, sign up for an exploratory call now and learn about the Chameleon Resumes services that can help you land your next role.
Posted:
---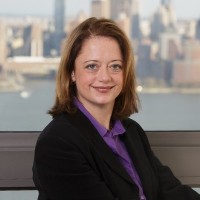 Lisa Rangel and the Chameleon Resumes team have helped over 6,000 executives and senior professionals land the 6-figure positions they deserve.
If you want to work with an elite team of former Fortune 500 recruiters, executive resume writers, and job landing experts so you can win the attention of hiring managers and land more lucrative interviews, sign up for an exploratory call so we can discuss how our 4-stage META Job Landing SystemTM can help you land your next 6-figure position.
---