Recently, one of our ChamTribers wrote to me saying, "Everyone says it's my age, so it doesn't matter what I write" as the reason why his 8-page resume wasn't getting any traction.
Or... I don't know... it could be the 8-page resume.
He told me he is 50+ years old... so it must be his age, he says.
Here is my twist on the classic Henry Ford quote, "If you think you're not getting interview calls because of your age, you're right."
** If you are going back so far on your resume that you have 8 pages, you are showing your age.
** If you have 2+ pages to your resume, chances are you overcompensating with too much information to mask your age.
** If you start your resume with something like "Over 30+ years of experience..." you are leading with age.
Seniority doesn't win in an achievement-seeking world.
Yet here is Don.
He is over 50 years old, too. And here is what he said after landing his dream job:
He is over 50 and age didn't get in the way of him landing his dream job.
So if you want to learn how to write an achievement-based resume that doesn't lead, bleed or depend on age to show how qualified you are, join me on Tues. 12/8 or Thurs. 12/10 at 1:30 p.m. ET when I will be presenting my "How to Design A Powerful Resume to Land 6-Figure Interviews and Get the Offer!" master class training where we cover this topic in detail.
Here is the link to reserve your spot for the session of your choice:
Words matter at any age. And they matter even more when you are an older job seeker, and you want to be considered on merit.
So join me and learn how to fix this.
Be well!
Lisa
Lisa Rangel - Executive Resume Writing Services
Chameleon Resumes
Posted:
---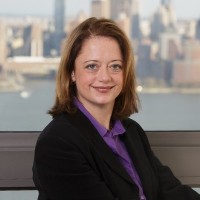 ---