Does Your Resume Make Recruiters Yawn?
Filling a job opening with the RIGHT person is no easy task. The majority of resumes I saw as a 13-year recruiter typically use all the space outlining responsibilities associated with prior positions… but this is of little help to recruiters.
Why?
Responsibilities only on a resume is like a stew with no meat. Knowing what you did or were supposed to do is not as meaty as knowing how you well did it.
Recruiters are recruiting for the open job and we know what job responsibilities come with the job you have (along with every other candidate who has the SAME job and SAME job responsibilities).
It's tough to get a good read of someone from their resume, especially when most of their resume is full of standard responsibilities and descriptions housed in a bland and conformist format–and it's like everyone else's resume.
Additionally, it seems everyone on the job market is a "highly motivated, self-starting, people person."
YAWN.
I don't think I need to point out the fact that if your resume fits the bill above, there's not a chance in hell you're going to find yourself interviewing for coveted six-figure job positions.
You will always be passed over for a candidate that has meatier achievement-based content instead of your bland, common responsibility-based content.
So, how DO you create a powerful resume to help you stand out from the crowd and book six-figure job interviews?
Simple — you attend my upcoming resume training on this very subject.
Aside from teaching you how to design a powerful, engaging resume that lands you interviews and job offers, you're also going to learn how to:
1. Leverage achievement-driven language to emphasis specific results you've achieved (rather than focusing on only skills of your past roles, I'll show you how to highlight when you've DONE).
2. Transform your bland, bleary, MS Word template resume into a robust, purposeful tool that will stop recruiters in their tracks when they pull your resume out of the pile.
3. Structure your resume in a way that's friendly to recruiters eyes, and give them the exact information they want to see (while deleting all the fluff they don't care about).
To reserve your seat for my FREE "How to Create A Powerful Resume to Land 6-Figure Job Interviews" Master Class on Tues. 9/7/2021 or Thurs. 9/9/2021 click here:
See you there!
Lisa
Lisa Rangel – Executive Resume Writing Services
Chameleon Resumes
Posted:
---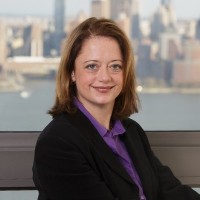 Lisa Rangel and the Chameleon Resumes team have helped over 6,000 executives and senior professionals land the 6-figure positions they deserve.
If you want to work with an elite team of former Fortune 500 recruiters, executive resume writers, and job landing experts so you can win the attention of hiring managers and land more lucrative interviews, sign up for an exploratory call so we can discuss how our 4-stage META Job Landing SystemTM can help you land your next 6-figure position.
---