One of the most frustrating things for job seekers (and a question I hear often) is how to deal with interviewers who don't follow up and don't respond to contact attempts.When you're trying your hardest to prepare for and nail an interview, it can be agonizing to hear nothing but crickets from the interviewer for weeks afterward, particularly if you've been unemployed for a while. I'm sorry for anyone having this experience, but it
is
an unfortunate part of the job search landscape nowadays. Here we will discuss dealing with employers who don't follow up after an interview in an effective and productive manner.I find the best way to deal with this radio silence is to continue looking for new opportunities. Don't dwell on the fact that a prospective employer hasn't responded to you yet. Stay positive, keep putting yourself out there and continue searching for other positions. There are many reasons why an interviewer may have not called you beyond the "you didn't get the job" reason.If you're waiting for word from a potential employer, I suggest considering the following. (Remember that you have to determine what's best for you when deciding to take action.)
1. Use Email First
I think email is best for most business correspondence, from the immediate thank you note (which you should be sending) to subsequent follow-up correspondence. It's the timeliest way to connect and the easiest for interviewers to respond to.If you feel a handwritten note would be best for an immediate thank you note, I suggest overnight mailing it so as not lose immediacy in exchange for personalization.If you're not getting a response via email, consider other mediums to vary your approaches, but for the most part, most people do communicate best via email.
2.  Send a "Stay on the Radar" Note
Something to the effect of "I am emailing you to remind you of my interest and to learn of the status of your search. I know if you have an update, you will reach out. Otherwise, I will periodically touch base to stay on your radar..."This kind of email works well since it doesn't add another "to do" item to the recipient's list. They are already overwhelmed, probably with people checking in on the status of the search. (I know that most applicants don't care about this, but it is a reality to contend with, so earn brownie points by demonstrating that you get it.)This type of email lets the interviewer  "see" you and keeps you fresh in their mind. It doesn't put them under the pressure of having to get back to you when they may not have any new information. And by telling them you'll continue to stay in contact, you also encourage them get back to you.  If they don't want further emails from you, they will be motivated to reach out.
3. Change Your Mindset
To go back to the beginning of this post, the best way to get over a lack of response is to seek more opportunity. I don't mean to risk sounding glib here, but do continue to look forward rather than behind you.If a prospective employer isn't calling back, they're not calling back. There's only so much you can do about this. Continue to schedule follow-ups as suggested, but once you've sent a reminder note, move on to looking for other opportunities. Keep searching and marketing yourself. The more you focus on the lack of a response from a particular company, the more stagnant your job search becomes. Focusing on what you can do in the meantime helps to brighten your perspective and increase your likelihood of job hunt success. If you are interested in working with Lisa Rangel,
an accomplished executive resume and LinkedIn Profile writer, LinkedIn Job Seeker Group Moderator and job search consultant
, to achieve the social media exposure and land the interviews you want,
sign up for an exploratory call now
and learn about how Chameleon Resumes can help.
Posted:
---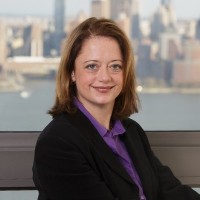 ---