The term "Culture Fit" has caused controversy in hiring circles and raised questions if the concept breeds unconscious bias in hiring against minority groups. Also, as job landing consultants, my team and I hear more often from executives and rising leaders that having a beer with a prospective employer / candidate is no longer helpful in determining a good fit. A better fit than "Culture Fit" is needed for long term satisfaction. So if candidates and employers are not seeking a "culture fit" any longer, how is an executive level job seeker supposed to review opportunities for the right fit?
One recommendation for job seekers is to review potential employers for "Achievement Fit" instead of "Culture Fit." Identifying companies for an achievement fit is more suitable for both the candidate and the company to succeed in having a satisfying, long-term employment match. After all, an employee accomplishing at a company will satisfy both the employee and the company—more than a culture can. Finding an employer where you can thrive and continuously accomplish will advance your career and exceed the company's expectations. Here is a list of characteristics to seek and review in your next employer to find a great achievement fit:
#1 – DOES THE COMPANY INVEST IN PROFESSIONAL DEVELOPMENT AT ALL LEVELS?
Promotions from within, whether you are leading a function or supporting a function, is a desired practice you want to have evidence of happening at a prospective employer. If you are being hired as a C-level leader, is the organization encouraging professional development and succession planning to promote from within? As a C-level leader, if you want to continue to be viewed as a developer of leaders in your next role, will this be supported at your next employer?
Whereas if you are an on-the-rise leader, does the company have a trend of promoting based on accomplishment and skill development from within, which can increase your probability of getting promoted once you join, or is there a trend to hire externally only for leadership roles? Additionally, are the promotions seeming to be done based on accomplishment or on relationship only? Seeking evidence that promotions are done internally and based on who is getting the job done will reflect an achievement-fit-type culture.
#2 – IS THERE DIVERSITY IN BACKGROUND EXPERIENCES?
Do leaders / staff come from different work, educational and cultural backgrounds? Is everyone who works at the firm out of an Ivy League School or a specific company? Often different backgrounds bring different ways of thinking, which typically allows for better collaboration making your ideas better and giving you the opportunity to help make others' ideas better. Varied perspectives can be used to solidify an idea more often—making you a part of more success stories and more achievers' networks.
#3 – ARE THE GLASSDOOR COMPLAINTS SIGNS OF HAPPINESS FOR YOU?
What are the complaints you know about for a prospective employer? Every company has drawbacks—even those companies on "Best Companies to Work For" lists. Executive job seekers should realize that happiness with an employer often comes down to an acceptance of the company's drawbacks. Prospective employees often look at the perks and what is great about an organization, but fail to look at the organizations drawbacks. These items in the "con" column can affect one's productivity and tendency to accomplish, so it's important to seek out what are a firm's negatives so you can determine if these are negatives you can live with or may actually be scenarios where you can thrive!
#4 – RESEARCH THE FIRM'S WORKFLOW CONGRUENCY
Ask questions about how the organization and/or the prospective department solves problems and evaluate if that problem solving process is congruent with a process you already use or a process you can learn. Ask yourself if this work process will help you achieve individually and as part of a team.
#5 – DOES THE FIRM'S VALUES ALIGN WITH YOUR VALUES?
Recently, according to an article on Forbes, Facebook did away with terms like "culture fit" from its hiring process as an effort to prevent unconscious bias. To do this, they have staff performing interviews to be specific in how the interviewee is in alignment with the firm's values and how they believe the applicant will support the company's goals. Well, applicants should do the same assessment of a prospective employer.
#6 – HAVE YOU OBTAINED 360 DEGREE RESEARCH?
It is important wherever possible to obtain perspectives, information and experiences from all walks of life about a prospective employer. For example review human resources, direct line managers, indirect managers, peers, subordinates, new employees and long-term employees, former employees, clients and vendors. You can also research the firm's reputation in industry associations and philanthropic arenas.
#7 – DETERMINE IF YOU HAVE THE RIGHT SKILLS FOR THE POSITION
The downside to seeking a culture fit is when everyone is getting along and synergies are clicking on an interview, mistakes can happen where interviewees and interviewers assume it's a good fit because everyone is getting along so well. This is a prime reason for making bad hires—not evaluating if a candidate has the right skills for the job. It's an ongoing debate. As a candidate, regardless of how much you love a company and your potential coworkers, ensure you are clear as to what skill set is needed for the open role and that you have most of those skills.
We recommend shifting from Culture Fit interviewing to Achievement Fit interviewing. Look for patterns of achievement and the paths / processes employed by the organization to create those accomplishments will serve job seekers more than just ensuring you can jovially have a beer with someone. You can still be social with your achievement-focused colleagues, but ensuring the organization you are joining will use your skills, allow you to thrive and support your goals supersedes simply getting along. Your satisfaction in your career will come from continuous accomplishment, so identify employers that will feed that need.
Our Interview Confidently eBook and Recorded Webinar package contains all the tools you need to successfully navigate your next interview.
Regardless of where you've worked and what you've accomplished… if you're looking for a job right now, the best thing you can do for yourself, your job future, and your security is to learn how to interview with confidence. You'll discover how to land a job that complements your needs, desires, and life choices.
To learn how to prepare for interviews on a level that blows away your competition, and sends you into your next interview brimming with confidence, check out my 'Interview Confidently Package' at the link below:
The Interview Confidently Package (eBook & Recorded Webinar)
Be Well!
Lisa

Lisa Rangel – Executive Resume Writing Services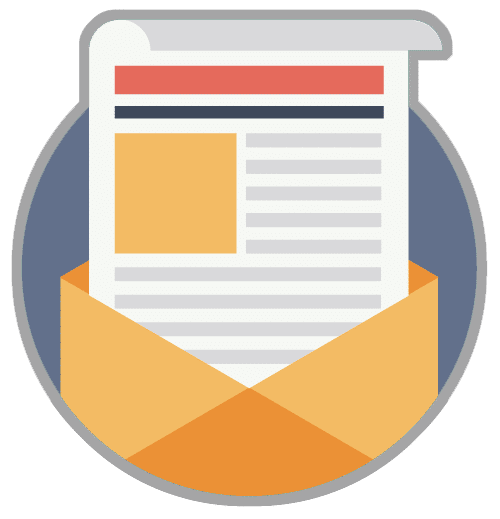 Landing your next job doesn't have to be an overwhelming, frustrating or time-sucking task. Get daily tips on how to find the position you deserve,  delivered right to your inbox:
The #1 addition every resume needs in 2023 and beyond.
How to get prepared for a job change even if you like the job you have.
How to handle a chaotic job market and where to focus your job-seeking efforts (hint, it's not the job boards).
Where to find great jobs without submitting 500 meaningless job applications.
How to slice through the Applicant Tracking System B.S. and land a 6- figure role you love.
How to track down the "unpublished job market" and have your pick of the best jobs out there.
How to write a resume that will hit hiring managers right between the eyes and have them scrambling to book your interview.
How to get up to speed with your online branding and write a LinkedIn profile that positions you as the #1 expert in your field.
How to approach job seeking with the "human touch" so you can keep the bots at bay.
And finally, access to our 4-stage META Job Landing system we've used with thousands of job seekers just like you.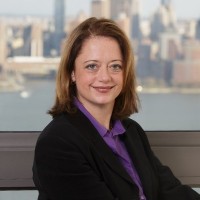 Lisa Rangel and The Chameleon Team are the only executive resume writing, LinkedIn profile development, and job landing consultancy who has been hired by LinkedIn and recognized by Forbes. Our 4-Stage META Job Landing System stems from decades of corporate and executive recruiting experience to position you to land your next 6-figure role faster.

Looking for an article on a particular topic? Use the search below...