Executive Resume Writing Services: Questions You Should Ask
People say the resume is dead. Well, it isn't dead, but the concept of the Top Executive Resume Writing Service List is dead. And I say that as someone who is on many of these lists.
There are myriads of top 10 lists that can make evaluating the best resume writing service for you a daunting task.
Since the resume writing industry is unregulated, each executive resume writer and resume service is charged with being a steward of integrity for the reputation of our industry.
But sadly that doesn't always happen.
So I have created a series of questions for executive job seekers to ask so they can find the firm that is the best matched service for what they need.
Here are questions to ask and points to research for any top executive resume writing service you are evaluating to hire:
Executive Resume Writing Services Research Point #1
Any #1 Top 10 best executive resume writing service designation is self-appointed. Period. There isn't an official unbiased entity ranking of overall companies anywhere in the industry. There are awards for actual resumes written by professionals that get ranked, but there isn't any official ranking of entire companies offering these services… so #1 articles are written to game SEO and mislead readers. Let your critical thinking prevail.

For example, one clear way you can tell a resume writing service ranking list is bogus is when it says it's the #1 position of the Top 10 Executive Resume Writing Service in America—and I say that as someone who is often selected to be on these lists! Why? There is no such independent entity that legitimately bestows this accolade on a company.
Executive Resume Writing Services Research Point #2
Check out the website publishing the top 10 best resume service list. Is the publisher also an executive resume writer who will benefit from the web traffic that comes from a rankings article? If yes, this should be a red flag.
Executive Resume Writing Services Research Point #3
When you identify the author of the website article, compare this firm to those listed in the ranking. Do any of the ranked writers work for the publisher of the article? Be extra observant of the #1 spot and any writers that seem to be affiliated with a company—they most likely work for the publisher if the article and have conveniently been self-selected to be included in the certified resume writer ranking.
Executive Resume Writing Services Research Point #4
Call every firm listed on the article—not just one. Ask them how they feel about being listed on that website. Those resume writing services listed in Forbes (even though Forbes lists in alphabetical order and doesn't numerically rank in performance order because this type of independent numerical ranking list doesn't exist), or listed in random order by an unbiased recruitment firm like Heller Search will say they are proud they are listed.
Executive Resume Writing Services Research Point #5
As you zero in on a Top 10 executive resume writing service, check out what other lists where they may listed. Are they listed in many other lists by the same publisher self appointed to the #1 spot? Are they listed as the #1 Top executive resume writing service in 50+ towns, even though they only have one virtual location? If it's ""yes" to both of these questions, it could be that they are using deceptive marketing practices. If the #1 executive resume writing service claims to be #1 in, say, Chicago, make sure they have a physical location in that city. I mean, we have worked with many executives in Chicago, but we would not be able to claim to be rated the #1 service in Chicago, because we are not located in Chicago. So double check that point.
Executive Resume Writing Services Research Point #6
Call resume writing associations (NRWA, PARW, Career Thought Leaders, The Career Experts, Career Directors) and see if the writer is a member. Make sure they are a member in good standing with the organization. And, as crazy as this sounds, make sure the organization the writer claims to be a part of is a legitimate association. Some executive resume writing companies have been known to create fake associations to show they are a member of some type of organization—but it's not real.
Executive Resume Writing Services Research Point #7
Corroborate their credentials. If someone says they are on Forbes Coaches Council or they are cited in Recruiter.com, verify they are a member and/or have been mentioned as they claim. Ensure they are in good standing in those organizations, too.
Executive Resume Writing Services Research Point #8
Check out the comments on LinkedIn posts and blogs: are people outing the publisher as self-appointing themselves as a top writer? Are they being called out for bogus listing and deceptively not disclosing a writer listed in the ranking as working for the publisher?
Executive Resume Writing Services Research Point #9
Check out the backgrounds of the commenters. Do any of the positive commenters, seem to work for the publisher? Not that employees can't be proud of their employer, but ensure those aren't the only positive comments and there is full disclosure they work for the company.
Executive Resume Writing Services Research Point #10
Ask for resume samples… always. Frankly, the resume writing company should have executive resume samples on their website for common c-suite titles such as Chief Executive Officer (CEO), Chief Operating Officer (COO), Chief Financial Officer (CFO) and more.
Executive Resume Writing Services Research Point #11
Check out LinkedIn recommendations. Really look at them. Are they clients who actually made job changes? Or do the recommendations say they were simply nice to work with? Message the recommender and ask them about they experience in a granular way. Make sure you are comfortable with their experience and if it relates to what you are targeting.
Executive Resume Writing Services Research Point #12
Don't just depend on third party review platforms such as TrustPilot and Sitejabber. Google the company's name and the BBB.org to see their rating. Why? Sitejabber and Trustpilot, while reputable, are simply easier to accept fake profiles for positive and negative reviews to inflate one's own page and to artificially depress the ranking of a competitor since it's managed by the business owner. Yes, believe it or not, competitors have done this to me, so I know this nefarious practice exists. Where as the BBB page of a company is not managed by the business owner and is managed by the BBB themselves independently.
Executive Resume Writing Services Research Point #13
If someone says you can pay them to find a job, run away. Nick Corcodilos has written extensively about this type of scam. Job seekers definitely should never pay anyone for the guarantee of a job (no one can guarantee it).
Executive Resume Writing Services Research Point #14
Do your due diligence to find the best executive resume writing service for YOU. Again, there isn't an official #1, Best or Top 10 ranking entity. It's completely subjective. And in the cases of some of these bogus lists, deceptive. Bottom line is, what may be a fantastic resume writing service for Chief Financial Officers may not be the best choice for staff-level accountants. What's best for one job seeker is not best for another. A good writer at any level will tell you who they are best to help and who isn't their ideal client. And if they are a stand up operation and they know someone suitable, they may even give you a referral to another writer who can help (which we do often…)
Executive Resume Writing Services Research Point #15
Specifically, #1 top 10 best lists for these cities will require a closer discerning look to find the best service for you. Ask if the executive resume writing company is located in the city physically or did they simply appoint themselves #1 in a city where they don't have an office? Don't assume #1 is the best based on the prior 14 points I shared with you.
Allentown, Atlanta, Austin,
Boston, Bridgeport, Buffalo,
Calgary, Charleston, Charlotte, Chicago, Colorado Springs, Columbus,
Dallas, Denver, Detroit,
Edmonton, El Paso, Florida,
Ft. Worth,
Grand Rapids,
Hartford, Houston,
Indianapolis,
Jacksonville, Kansas City,
Las Vegas, Los Angeles,
Memphis, Miami, Milwaukee, Minneapolis, Montreal,
Nashville, New Orleans, New York City,
Orlando, Ottawa,
Philadelphia, Phoenix, Portland, Providence,
Richmond,
Sacramento, St. Louis, Salt Lake City, San Antonio,
San Diego, San Francisco, San Jose, Seattle, Silicon Valley,
Tampa, Toronto, Tucson,
Vancouver, Ventura, Virginia Beach,
Washington, D.C., and Winnipeg.
If you want to talk with us to evaluate if we are the right Top 10 service for you, schedule a call here: https://chameleonresumes.com/contact-us/
Lisa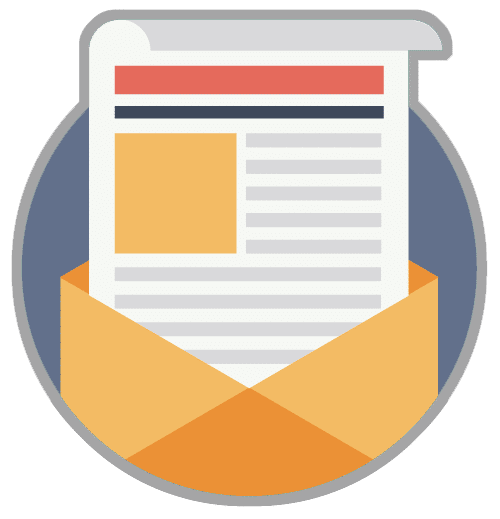 Landing your next job doesn't have to be an overwhelming, frustrating or time-sucking task. Get daily tips on how to find the position you deserve,  delivered right to your inbox:
The #1 addition every resume needs in 2023 and beyond.
How to get prepared for a job change even if you like the job you have.
How to handle a chaotic job market and where to focus your job-seeking efforts (hint, it's not the job boards).
Where to find great jobs without submitting 500 meaningless job applications.
How to slice through the Applicant Tracking System B.S. and land a 6- figure role you love.
How to track down the "unpublished job market" and have your pick of the best jobs out there.
How to write a resume that will hit hiring managers right between the eyes and have them scrambling to book your interview.
How to get up to speed with your online branding and write a LinkedIn profile that positions you as the #1 expert in your field.
How to approach job seeking with the "human touch" so you can keep the bots at bay.
And finally, access to our 4-stage META Job Landing system we've used with thousands of job seekers just like you.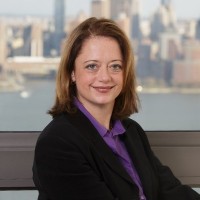 Lisa Rangel and The Chameleon Team are the only executive resume writing, LinkedIn profile development, and job landing consultancy who has been hired by LinkedIn and recognized by Forbes. Our 4-Stage META Job Landing System stems from decades of corporate and executive recruiting experience to position you to land your next 6 or 7-figure role faster.

Looking for an article on a particular topic? Use the search below...