EXECUTIVE SKYPE INTERVIEWS: What You Need To Know To Connect With Your Interviewer
Employers are using Skype for interviewing more than ever to save time and money. No need to fly candidates in or schedule all day interviews to capitalize on a candidate physically being in town. Also, with an increasing global workforce where teams work remotely, executive Skype interviews help to see how a candidate interfaces virtually as a precursor to how they will communicate virtually with a team.
Companies typically use Skype for the initial screening interview. However, I have seen entire hiring processes done virtually to make a hire. How Skype is used during the interview process depends on the structure of the company and what the company is trying to assess.
Is there a difference with a Skype interview versus an in-person interview?
Some say relationship building is more robust in an in-person interview, but in my opinion, logistics are the main difference. In executive Skype interviews, you need to be conscious of the background behind you and noises in your environment. Additionally, ensure your internet connection is solid and have a technical backup plan (landline, google chat/voice, GoToMeeting). Additionally, Skype interviewing can leave an impression—literally. Often employers record the interviews to compare your answers to other candidates. So be sure what you are sharing in the interview is something that you are okay with being said in a recorded fashion, if it's being recorded. These are not necessarily issues for worry in an in-person interview.
Generally speaking, I recommend not treating it differently. Treat video interviews like a regular interview—so prepare accordingly, as if it was a regular in-person interview. Do your research on the company, interviewer, job and yourself, like you normally would for an in-person or phone interview.
How do you prepare for executive Skype Interviews?
Preparing for a Skype interview is very similar to preparing for an in-person interview. Outside of preparing for tough questions and doing company research as you normally would, I would suggest to fully dress for the call—yes, wear your suit pants and not your comfy Hawaiian shorts with your collared shirt and suit jacket. You may not think they will see your legs, but if you need to get up for any reason during the interview, it may be awkward if your casual shorts are seen on screen.
Also, I suggest to dress in solid colors. Video is not the time for that fabulous, new print tie or striped collared shirt—prints and patterns can overpower the screen and make it hard for the interviewer to watch you. It can also detract from what you are saying—and that is the whole point of the interview.
In terms of communication techniques, I recommend to put on your best newscaster face. On video and phone interviews, you have to be a little more animated and expressive that you would in person to convey your enthusiasm. If you feel like you are a 'little too happy', chances are you are probably doing it right.
What you can and cannot prepare for executive Skype interviews
Test yourself by filming yourself answering some sample questions to see what it looks like. This will help you see where to look with your webcam. Practice dry runs with a friend or an interview coach anytime you can before a Skype interview.
I believe the interview, and executive Skype interviews are not different here, can present opportunities on how the candidate reacts to difficulties or unexpected activities that occur. For instance, if you experience technical difficulties during the call, offer to call using a landline or cell phone. Google chat may be a viable option. I would suggest rescheduling a last option only if trying another medium doesn't work. Seeing how a candidate reacts to adversity during the interview is an indication of how fluid the candidate is when things do not go as planned.
We work with our executive clients on communication delivery in addition to interview research for being prepared for the interview. The main point we focus on is to prepare the candidate for various lines of questioning about themselves, how they will respond in a situation and demonstrations of critical thinking in business scenarios. Most candidates make the mistake of studying the company and competitors, but not themselves. Companies will ask mainly about you and your thoughts, so our successful candidates spend most of the interview prep time studying themselves and thinking through situations to respond to as practice. This premise is important, no matter what medium is used for the interview.
Be Well!
Lisa
Lisa Rangel – Executive Resume Writing Services
Chameleon Resumes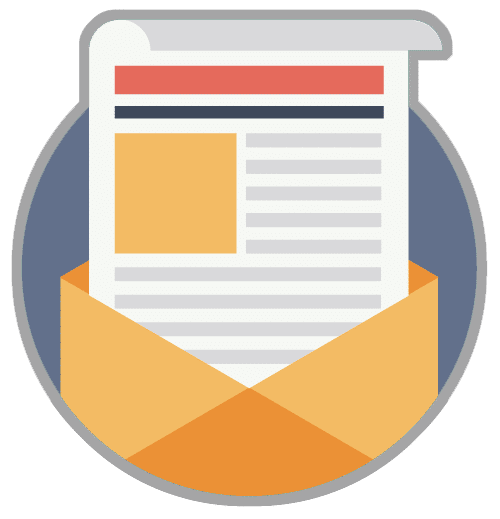 Landing your next job doesn't have to be an overwhelming, frustrating or time-sucking task. Get daily tips on how to find the position you deserve,  delivered right to your inbox:
The #1 addition every resume needs in 2023 and beyond.
How to get prepared for a job change even if you like the job you have.
How to handle a chaotic job market and where to focus your job-seeking efforts (hint, it's not the job boards).
Where to find great jobs without submitting 500 meaningless job applications.
How to slice through the Applicant Tracking System B.S. and land a 6- figure role you love.
How to track down the "unpublished job market" and have your pick of the best jobs out there.
How to write a resume that will hit hiring managers right between the eyes and have them scrambling to book your interview.
How to get up to speed with your online branding and write a LinkedIn profile that positions you as the #1 expert in your field.
How to approach job seeking with the "human touch" so you can keep the bots at bay.
And finally, access to our 4-stage META Job Landing system we've used with thousands of job seekers just like you.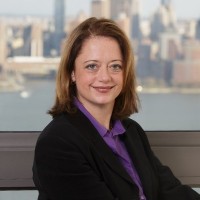 Lisa Rangel and The Chameleon Team are the only executive resume writing, LinkedIn profile development, and job landing consultancy who has been hired by LinkedIn and recognized by Forbes. Our 4-Stage META Job Landing System stems from decades of corporate and executive recruiting experience to position you to land your next 6 or 7-figure role faster.

Looking for an article on a particular topic? Use the search below...