Filtering Resume Feedback: Who Should You Listen To and Who Should You Ignore
"Show your resume to 50 people and get 75 opinions"
~Lisa Rangel
Everyone has an opinion about your resume.
Yet all resume feedback and advice is not created equal.
Here are some points to use when evaluating solicited or unsolicited feedback on your resume. You will be surprised that some of the well-intentioned people you will ask, should not be offering advice:
THIRD PARTY RECRUITERS:
Third party recruiters give resume feedback based on whether they would get an interview with their client. While this sounds great, remember this: the third-party recruiter is introducing you to the client, where they have credibility and a relationship. And they only have a limited number of clients, so their experience of what works on a resume is based off of what their clients want to see when they are introducing a resume to their client – it's not a cold approach. The third party recruiter is not experienced with how a resume needs to look when a candidate is approaching a company without a recruiter acting as a intermediary.
RECENT SUCCESSFUL JOB SEEKER:
Has the person done a SUCCESSFUL job search RECENTLY? A person who has done a job search 15 years ago isn't familiar with successful tactics today. Is the person recycling job search knowledge they have been given, but they have been perpetually unemployed themselves despite their best efforts? Be sure to filter advice from those that have recently seen success first hand.
CAREER/RESUME PROFESSIONALS:
Not all career coaches/resume writers are created equal. Having prior HR/recruiting experiences doesn't make every word spoken by a professional to be job search gospel. Find out if they have first hand HR sourcing and/or hiring process experience. Specifically, nothing irks me more than a frustrated job seeker who can't find a job who goes into career coaching to help others find a job. While well-intentioned, the fact they never succeeded with all the advice they absorbed should be a factor for job seekers hiring them. Would you go to the heart surgeon who has not performed a successful surgery?
EXECUTIVES THAT HIRE:
This is a touchy subject. Executives that hire feel they know what to look for in a resume. Hiring for a job is not the same as looking for a job. Because you received a 100 haircuts, could you now cut hair? Ask the executive do they get resumes filtered by HR or are they doing the sourcing themselves. If they are getting them filtered, they don't know what it took to find the resume nor if it has been modified before being presented to them. Hiring 100's of people doesn't necessarily qualify you to comment on a job search, in my opinion. In addition to the questions I ask here, be sure this said executive meets the criteria in the aforementioned points.
HR/RECRUITING PROFESSIONALS:
Do they recruit at your level? Hiring for store clerks for the holiday season is a different hiring process than hiring a boutique hedge fund marketing director. The recruiter may be highly successful, but do they understand hiring in your industry and professional space? If they do, then you have a winner for feedback most likely.
Want to design your resume the way I know works?
Design it from a recruiter's perspective?
Join us for our no-cost "How to Design a Powerful Resume to Land Six-Figure Interviews and Get the Offer!" masterclass online training session.
Click HERE for further details & to register now for the session of your choice.
Be well!
Lisa
Lisa Rangel – Executive Resume Writing Services
Chameleon Resumes
Posted:
---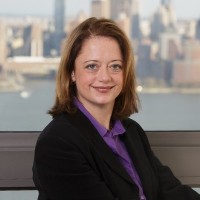 Lisa Rangel and the Chameleon Resumes team have helped over 6,000 executives and senior professionals land the 6-figure positions they deserve.
If you want to work with an elite team of former Fortune 500 recruiters, executive resume writers, and job landing experts so you can win the attention of hiring managers and land more lucrative interviews, sign up for an exploratory call so we can discuss how our 4-stage META Job Landing SystemTM can help you land your next 6-figure position.
---