Written by Lisa Rangel, Executive Resume Writer
Job boards don't suck…however, how most job seekers use job boards to find a job does suck, to be blunt. I think job boards are a treasure trove of information that is consistently undiscovered and underutilized. Job boards receive a bad rap from most job seekers, since most job seekers are using them improperly. Most do not use job boards effectively. To be clear, there are five kinds of job listings, each listed with a few examples, and five ways are using job boards more effectively:
–Traditional Job Board Websites: Monster, CareerBuilder, Indeed, SimplyHired, Juju, New York Times (and other news outlets),
–Niche Job Board Websites: Mediabistro, Dice, Stylecareers.com, Medzilla
–Social Media Site Job Sections: LinkedIn, Facebook (Branchout), Twitter (#hashtag usage), BeKnown (affiliated with Monster)
–Corporate Job Boards: Any 'careers' or 'jobs' page on a company website.
–Paid Job Boards: TheLadders, Execunet
Most people use the following types of job boards to troll the listings for applicable jobs and then apply.  Some apply to as many jobs as they can (the "Spray and Pray Job Seeker"). Other job seekers scroll through the vast listings to overanalyze and pick apart how they are not qualified for any positions (the Pitiful Overcritical Job Seeker) and barely apply to one or two at the most often feeling as equally defeated as their spray-and-pray counterparts.  So how does a job seeker use job boards more effectively?
Here are 5 Ways to Use Job Boards More Effectively
Once you apply for a job through one of the four website sources above, take any/all of these extra steps. Use the job board features and the information found in a job posting itself to set yourself apart from other job seekers and get noticed:
(1)     Set Up Google Alerts, Job Board Alerts or RSS Feeds. Establish these pre-programmed alertsto have jobs in which you are interested emailed to you. This will drastically reduce the time spent reading volumes of job postings daily—time that you can use to perform more active and personal job search activities: making professional connections with previous and new contacts via email, phone and in person. By defining specific search parameters in the job alert/rss feed functions, you will receive email alerts when jobs that fit what you are looking for pop up on the respective job board.
(2)     Introduce Yourself Directly: Use information found in the job description to find a possible line manager (not HR) using LinkedIn and Google.  Find an email or phone contact info to reach out to the non-HR hiring manager directly.
(3)     Find Someone Who Can Introduce You: Network with a connection to be introducedto someone within the company to refer you into the target organization. No direct contact with a hiring manager? Aim to become an employee referral into the firm.
(4)     Upload a Branded, Key-Word Rich Resume and Be Found: Use a well-written resume that is key word rich for the phrases and vernacular that is pertinent to the job / industry for which you are applying. This increases your chances of being found by corporate and search firm recruiters looking for people like you.
(5)     Employ the "Where There Is Smoke, There Is Fire" Approach: If you are an accountant, and you see a company hiring a small army of sales professionals, make the deduction that the company may need to expand their accounting team soon to account for additional commissions, client revenues, related expenses and sales analysis for new business proposals.
Written by Lisa Rangel, Executive Resume Writer
If you are interested in working with Lisa Rangel, an accomplished executive resume writer, social media profile writer and job search consultant, to achieve the social media exposure and land the interviews you want, sign up for an exploratory call now and learn about the Chameleon Resumes services that can help you land your next role.
Posted:
---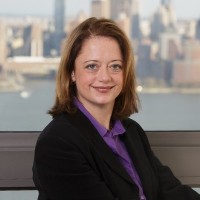 Lisa Rangel and the Chameleon Resumes team have helped over 6,000 executives and senior professionals land the 6-figure positions they deserve.
If you want to work with an elite team of former Fortune 500 recruiters, executive resume writers, and job landing experts so you can win the attention of hiring managers and land more lucrative interviews, sign up for an exploratory call so we can discuss how our 4-stage META Job Landing SystemTM can help you land your next 6-figure position.
---