Haunted By Your Ageism Demon?
Many older job seekers give all of their job landing power freely to the Ageism Demon.
They blame the Ageism Demon for:
— Why they can't land a decent paying job
— The perception that their life isn't where they thought it should be after all these years of hard work and loyalty.
— Why they don't have fulfilling meaningful work and feel valued in their professional life.
Blaming the Ageism Demon is powerfully alive and flourishing in the mind of many older job seekers.
C'mon… are you kidding me?
We are byproducts of the Great Generation.
Our parents didn't raise us to blame institutions, ideas, and people for our lot in life…
They raised us to fight…
Don't get me wrong… there are jerks in the hiring world who will not make a hire strictly because the potential employee is older.
I know it happens. And it's wrong.
I am here to tell you that you can't fix jerky people.
But you can fix you...
So I want to ask you something… do you think your actions and behavior are contributing to your ageism problem?
Ask yourself the following questions:
** Are you able to interview confidently on video, Skype or phone? Or do you insist on an in-person interview?
** Have you kept your skills current?
** Is your body language subliminally telling a hiring manager that you have great disdain for them, simply because they are younger than you?
** Does your interview attitude leave a hiring manager thinking "You're Hired" or "You Should Retire"?
If any of these questions touched a nerve, you know, made you feel like a dud firework that petered out fast after being lit, then you are probably doing something that is contributing to the perception of you being outdated.
And being outdated is not ageism.
It's being outdated.
Here is the bad news: you cannot fix your age.
Here is the good news: you can fix outdated behavior.
So let's do this…
My "Beat Ageism & Get Hired" eManual addresses how to change your marketing documents and job search tactics so your resume and LinkedIn profile look ageless and chock full of merits.
In this resource, you will learn how to:
— Develop a specific list of employers that want to hire you based on your abilities – imagine that! Yes, you can get hired based on the awe-inspiring results you bring and not solely on your years of experience (which is code for your age).
— Write your resume and profile powerfully to highlight your achievements the employers need from you and to avoid looking like a crusty old person.
— Shine as the person to hire during an interview using storytelling tactics that keep hiring managers enthralled when chatting with you—making your competitors seem lackluster in comparison.
My "Beat Ageism & Get Hired" eManual will smash all the perception of age in your candidacy and get you hired based on the amazing things you do and will do each and every day.
It's all here: http://chamres.com/ageprbl
Be well,
Lisa

Lisa Rangel - Executive Resume Writing Services
Chameleon Resumes
Posted:
---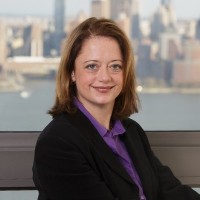 Lisa Rangel and the Chameleon Resumes team have helped over 6,000 executives and senior professionals land the 6-figure positions they deserve.
If you want to work with an elite team of former Fortune 500 recruiters, executive resume writers, and job landing experts so you can win the attention of hiring managers and land more lucrative interviews, sign up for an exploratory call so we can discuss how our 4-stage META Job Landing SystemTM can help you land your next 6-figure position.
---