How to Write a COO Executive Resume to Achieve Success
Crafting a targeted executive resume can improve your job search results to land that plum Chief Operating Officer position.
Effective Chief Operating Officer (COO) Executive Resumes use their resumes to market themselves as cross-functional leaders that make an impact across many aspects of the business. As outlined in this Chief Operating Officer (COO) Resume Sample, a successful COO resume will utilize visual impact, robust content and measurable operational achievements to tell a concise, dynamic story on your executive resume can increase the opportunities to land that desired role. Here's how to create an impactful branded resume with the following six steps:
1. Instead of an objective, employ a captivating summary outlining how the prospective employer will benefit from hiring you.
Organizations search for COOs who can effectively manage projects and bring cost-effective results to the various disciplines of the organization. Replace your objective statement with an executive summary that is focused on the future and not just reference to your past. Use this prime real estate on your resume to outline how your skill set and achievements can benefit the prospective employer.
The summary, which should include up to three to five situation/achievement statements that demonstrate how you have brought concrete results to the firm with actions you took. These achievement points will start to define your executive brand and make your best first impression.. An effective operations executive resume summary will improve placement in search results, make a positive visual impact to keep hiring managers reading your document, increase phone calls received for interviews and make you look like the leader among other COO resumes.
2. Outline approachable interpersonal skills alongside strong operational achievements.
Don't get completely bogged down in the numbers and measurement. Your Chief Operating Officer executive resume will be read by financial, operational, marketing and human resources managers and you must appeal to all of these audiences. We know you have impressive, measurable achievements, but don't let the operational metrics overshadow your human capital accomplishments.
3. Demonstrate how you attract top talent and manage them to achieve results. Effective operational executives successfully attract the right people to achieve the desire corporate goals. Period. Successful COOs influence key decision makers, cultivate vendor relationships, possess sharp negotiation skills and manage people to respect project deadline and budgets. Do not lose sight of the importance of your human capital leadership and project management skills contributing to your past achievements and future success.
4. Put your achievements in the right context for hiring managers. Ensure you showcase your achievements in a way that is digestible for the prospective employer in which you are interested. For example, if you saved $12 Million dollars on one expense item and worked for a $150 Million firm, but now you are applying to a $20 Million firm, if you focus on the dollars to tell your story, you may be perceived as not right for this next opportunity. Either choose to highlight achievements that are within the fiscal scope of the prospective company, or consider using percentages to outline your accomplishments. Another option is to focus on downplaying or highlighting the size of regional budgets, global budgets, business lines, or other business entity sizes to match the prospects.
5. Speak simply about your results. Describe your financial and human capital achievements in universal language and not just using operational metrics. Appeal to the many types of audiences by whom your resume will be read. You may be most comfortable speaking in acronyms and while most executives understand the operational jargon, you want to speak about your operations in approachable terms to be understood by the many types of executive management. This will demonstrate your ability to work with non-finance types in a subliminal manner. For example, consider changing phrases like Increased ROI by 9% to improved profit margins by 9% by hiring a vendor to streamline technical support.
6. Be yourself – and no one else – in your resume. Content on your resume, social media profiles and communications should be consistent with your personality, beliefs and work style. If you are an extroverted person, being bold and promotional on your resume can be in line with who you are when the interviewer meets you. However, if you are more of an introvert, you may want to have a document that is heavily rooted in factual content and downplays robust, colorful language to ensure the person who the interview meets reflects the person they read about on paper. . You need to ensure that your resume will be in line with the person who shows up on the interview. Always be who you are on paper, online and in person.
The resume of a successful Chief Operating Officer must not only demonstrate that you know how to establish and manage operational inefficiencies but it also must outline how you have communicated effectively with managers, lenders, shareholder, vendors and others key financial partners. Frankly, the best COOs will show how they think strategically, design and implement operational plans and inspire leadership within all departments and the executive management team to solidify its company's future.
Be Well!
Lisa
Lisa Rangel – Executive Resume Writing Service
Chameleon Resumes
Posted:
---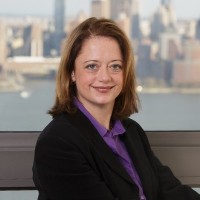 Lisa Rangel and the Chameleon Resumes team have helped over 6,000 executives and senior professionals land the 6-figure positions they deserve.
If you want to work with an elite team of former Fortune 500 recruiters, executive resume writers, and job landing experts so you can win the attention of hiring managers and land more lucrative interviews, sign up for an exploratory call so we can discuss how our 4-stage META Job Landing SystemTM can help you land your next 6-figure position.
---