Imperfect Progress vs. Perfection Paralysis
If I am not careful, I can get overwhelmed by subliminally seeking perfection. Paralysis typically follows.
I don't want to do it. It just sort of happens.
Compelled to tweak this detail. Do something a precisely certain way. Think all is right with the world when everything happens just as I ordered.
The problem with this insidious thinking is when things don't go as planned (as they often don't), and perfection isn't destined, I can start to slowly feel paralyzed... like stew-in-a-slow-boiling-pot kinda way.
I don't even know it's happening... until my overwhelm is at full boil and I don't know how to get myself out.
This can happen when dealing with my kids, or work, or my own health regimen, or the news or anything.
The Slow Boil Overwhelm of Perfection can leave me paralyzed and I get nothing done.
Can you relate?
Thankfully, I find I am not alone. But I hate that you have to go through it, too.
I see job seekers experience this. Often.
Signs that paralyzing perfection is seeping into your bones are:
You obsess over the right wording of a LinkedIn Profile. (I have had to tell a client you are not going to be denied an interview because you decided to omit the word "the" in a sentence. Trust me.)
You unsubscribe from my daily career tips because I don't double-space after my periods. (Yes, this has happened. More than once. And when I look up the person's profile, they are unemployed. Coincidence? Hmmmm...)
You won't reach out to a cold contact for an exploratory interview since you are worried they will say no or not reply if you write the wrong message (which is the exact same place you are in by not reaching out at all, for the record).
Perfection leads to paralysis.
Accepting imperfections leads you to make progress.
Period.
The key is to find a plan. A plan helps me to keep moving forward and not be paralyzed by the illusion of perfection.
So let's tackle the first item: Your LinkedIn profile.
My next "How to Write Your LinkedIn Profile to Land 6-Figure Job Interviews" Master Class will show you the easily implemented ways to maximize the optimization and, ultimately, views of your profile to land the desirable interviews you want.
So make sure you join us on Tues. 8/24/2021 or Thurs. 8/26/2021. I will teach you the same proven job landing tips that I share with job seekers daily on LinkedIn!
Here is the link to register: https://chamres.com/82426BL
You will see progress after you attend and put what you learn into practice.
Promise.
See you there!!
Lisa
Lisa Rangel - Executive Resume Writing Services
Chameleon Resumes
Posted:
---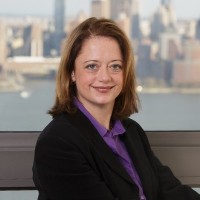 Lisa Rangel and the Chameleon Resumes team have helped over 6,000 executives and senior professionals land the 6-figure positions they deserve.
If you want to work with an elite team of former Fortune 500 recruiters, executive resume writers, and job landing experts so you can win the attention of hiring managers and land more lucrative interviews, sign up for an exploratory call so we can discuss how our 4-stage META Job Landing SystemTM can help you land your next 6-figure position.
---