Inspiration: Count All the Windows
When I was a business development manager for a recruiting firm, I was responsible for finding job openings at companies that my recruiting firm could then fill for the company.
(Side Note: This is why we are so freaking good at teaching job seekers how to find openings – it was how I made my living!!)
My territory? New York City.
Yes, the city that never sleeps, naps or even blinks.
It's on all.the.time.
Ruthless territory.
Competition never sleeps, naps or blinks either.
However, I was good – consistently #1 or #2 in my company during my tenure.
Most days I would sail out to the subway, on to my next client meeting knowing I had the goods and the team to best service a company's needs.
And I would often land a job assignment for my team and I to fill…
Other days, I was dejected, overwhelmed and felt consumed by the competition.
Like I would never land a job assignment again.
My team and I would starve.
I would get fired.
These were crappy days…
Here is how I turned myself around on those days…
I would go to the top of a building…
Like pay to go into the Empire State Building, or go the Marriott Marquis restaurant at the top of the hotel, or choose the myriad of public building tops in the city.
And I would gaze at the vista of buildings before me and say to myself, "Count all those windows…"
See, behind each of those windows was an office.
A potential buyer.
Someone I could try to get a meeting with and pitch my services to win them over.
An opportunity was behind each one of the hundreds of thousands of windows I was looking at in the view before me.
And I only needed one sale…
Just one…
So when you are feeling overwhelmed by your job search, and start thinking no one wants to hire you… and the competition is inching out ahead of you… and you will never land a job…
Just remember…
You only need one job.
So look at the Fortune 500 List.
Take a gander at your LinkedIn connections.
Think of all the people your connections know, and how many people the connections of your connections know.
Review the Inc. 500 company list.
Have you reached out to all of these people/companies yet?
I'm thinking probably not.
In these lists lie windows of opportunity.
You only need one job.
You do no need to solve the U.S.'s unemployment or underemployment rate.
You do not need to come up with a solution for the talent shift around the globe.
You only need one job.
And you have a vista of company and contact windows to choose from.
So turn yourself around by looking at the windows of opportunity before you.
Pick one window and start there.
That's all you have to do.
That's all you have to focus on…
Ignore the other noise…
Listen to me: http://chameleonresumes.com/ghf
Be Well,
Lisa
Lisa Rangel – Executive Resume Writing Services
Chameleon Resumes
Posted:
---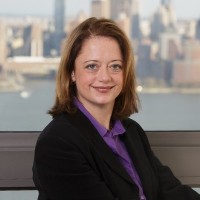 Lisa Rangel and the Chameleon Resumes team have helped over 6,000 executives and senior professionals land the 6-figure positions they deserve.
If you want to work with an elite team of former Fortune 500 recruiters, executive resume writers, and job landing experts so you can win the attention of hiring managers and land more lucrative interviews, sign up for an exploratory call so we can discuss how our 4-stage META Job Landing SystemTM can help you land your next 6-figure position.
---