Is Your Resume Good Enough?
Do you hold yourself back from applying to jobs or approaching your network because you think your resume isn't good enough?
Here are the signs I see that tell me someone is hiding behind their resume:
— "I have submitted to over 80 jobs, but I haven't received a response." But when I ask them what changes they have made to counter that situation, they often hadn't made changes yet.
— "My network won't help me." Yet when I ask them what type of help they want from their network, they aren't clear.
— "I have made my resume general, so I can be open to anything." All this strategy does is make your resume not strong enough for any one thing, leaving you interview-less.
So why are these signs that people are hiding behind their resume and not just generic job search troubles?
They are evidence of not dealing with mindset around your resume.
Here is what I mean:
— if you believe you have the ability to land a great job, you will keep seeking for ways to improve your document to get a response. You won't keep using the same document and expect different results.

— if you are specific in your request to your network, you show your network you value their time and your abilities. Generic "can you help me find a job?" type requests fall flat on your network's ears.

— and along the same line, specificity gets you interviews. If you are using a general resume, you are screaming to hiring managers that you don't believe you are strong enough for one path so you will take anything (reeks of desperation).

You have a choice here:
You can do the work to identify what you want and outline it in an achievement-based document that supports what you want….
Or you don't do this. And keep hiding behind a resume that doesn't serve you.
What will it be?
If you choose #1, then take the step to register for my next "How to Create Your Resume to Land 6-Figure Job Interviews" Master Class on Tues. 9/7/2021 or Thurs. 9/9/2021 so you can start to own your awesomeness and have it reflect on your resume.
Here is the link where you can choose the session you want to attend: https://chamres.com/97921BL
Getting out from behind your resume is the only way to get quality interviews.
And if you choose #2, you should unfollow my blog. Why? My future blog posts will make you wildly uncomfortable as I continue to challenge your mindset during your job search journey.
What will it be?
Be Well!
Lisa
Lisa Rangel - Executive Resume Writing Services
Chameleon Resumes
Posted:
---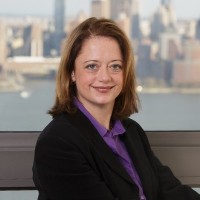 Lisa Rangel and the Chameleon Resumes team have helped over 6,000 executives and senior professionals land the 6-figure positions they deserve.
If you want to work with an elite team of former Fortune 500 recruiters, executive resume writers, and job landing experts so you can win the attention of hiring managers and land more lucrative interviews, sign up for an exploratory call so we can discuss how our 4-stage META Job Landing SystemTM can help you land your next 6-figure position.
---