Job Opening – Be Santa
Today we are breaking away from the norm. I am asking you to apply for a job. 
Before I do that, first and foremost, Merry Christmas. No matter what your holiday is this time of year, I wish you the warm wishes of your holiday.
Today, the only job-related topic I want to talk about is the "job opening" most of us qualify for, which is to "Be Santa" for someone less fortunate than you.
I have a good friend in my town, Rebecca Weiss, who is the Founder & President of Bob's Boxes, a tax-exempt 501(c) (3) nonprofit that provides free post-mastectomy care packages for breast cancer patients.
Rebecca provides free care packages (Bob's Box) to these patients that consist of what is listed below to make their mastectomy recovery more comfortable:
*Button-front pajamas/top: approx. $18
*Sparkly slippers: $6
*Cancer Fighting Kitchen Cookbook: $16.25
*Underarm Pillow: $23
*Organic Deodorant: $6
*Throw blanket: $10-15
*Chemo Beanie: $12
*Shipping costs are usually between $10 and $15.
This means each box costs upwards of $100.
Only with financial support can she continue to provide free care packages to breast cancer patients.
Will you please "Be Santa" and help by making a tax-deductible donation (if in the U.S.) via PayPal (http://bit.do/bbdonate) or on their GoFundMe Page (https://www.gofundme.com/bobsboxes)?
If you can't donate the value of a box, donate whatever you can.
Every little bit helps, and if you can spread the word, that's valuable, too.
We all know someone with cancer.
That I'm sure of.
We may all know someone dealing with breast cancer.
Cancer sucks.
Fighting cancer is hard.
Really hard.
Anything that can make a recovery more palpable is desperately needed.
Rebecca and her Bob's Boxes volunteers create a small piece of comfort with every hand-assembled box to give each patient love and comfort during a painful recovery.
All of the money donated through the links above will go straight to the Bob's Boxes charity.
No pass through to me…
Directly to Bob's Boxes so Rebecca and her volunteers can make more boxes for anyone that requests one through the site (bobsboxes.org).
Many people can benefit from this donation you will make.
No donation is too small.
You are 'hired' as Santa, if you want the job.
I hope you do.
I thank you for considering this.
Enjoy your holidays.
Be well.
Thank you!
Lisa
Posted:
---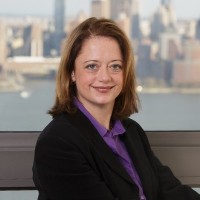 Lisa Rangel and the Chameleon Resumes team have helped over 6,000 executives and senior professionals land the 6-figure positions they deserve.
If you want to work with an elite team of former Fortune 500 recruiters, executive resume writers, and job landing experts so you can win the attention of hiring managers and land more lucrative interviews, sign up for an exploratory call so we can discuss how our 4-stage META Job Landing SystemTM can help you land your next 6-figure position.
---