LEGO Masters Lesson
My latest obsession is watching this show called LEGO Masters.
It's a competition among master LEGO builders who compete for the title of Grand LEGO Master.
The competition is a blend of creativity, storytelling, architecture, engineering, and graphic art talent brought together in competitors who build these magnificent structures out of LEGOs.
It's pretty awesome if you haven't watched it. And if you have, you know what I am talking about.
There is this one team, Christian and Aaron, who are clearly exceptionally talented. They have big ideas that translate into grand, beautifully articulated LEGO structures that outshine most of the competitors. They could definitely win the whole thing if they wanted. They are that good (no spoilers... promise).
In the 8th or 9th episode, Christian and Aaron are close to finishing a tall skinny build, a building, with minutes to spare. It's a magnificent spectacle with exceptional detail that impressed you upon first glance. Heads above the other structures.
They begin to roll the table with their structure on it to the presentation area... and unexpectedly roll over a LEGO piece.
Their probably-can-win-this-competition-level structure teeters and breaks in the middle of the building. Aaron catches the large piece that broke off but many other aspects of the build broke off and fell to the floor.
The build was ruined and, with only minutes to spare, there was no way to fix the masterpiece to bring it back to its initial state.
It was gone.
But to Aaron and Christian's credit, they pivoted and rebounded.
It wasn't the same way they intended but they used the few minutes they had to make the best save they could.
And it was still awesome.
Sometimes the best builds crumble. And you just pivot. It's never the same but a different awesome arises from the crash.
It's like job searching in a pandemic, to be frank.
This is not what we anticipated. And many of you have had illustrious careers that you built that you are very proud to showcase.
But damn, we rolled over that damn LEGO piece and it all came crashing down.
So, we rebuild. It may not be the same as before. But it can often be better or the same in a different way.
What happened to Christian and Aaron in that episode? They moved on to the next round.
All was not lost. True winners rise above the crisis. Let's do this together.
Join me for my upcoming free LinkedIn profile master class as I show you how to rebuild your LinkedIn profile so you can display your leadership qualities, your incredible accomplishments, and your vast experience so you can create powerful branding and messaging.
Even if you have a job right now, your LinkedIn profile is a key part of how your brand is portrayed, and, as we move through this precarious time, having a carefully crafted profile would be the smart move. If your job comes crashing down, you need to have your back up plan ready to roll.
Click this link to reserve your spot for the session of your choice
Looking forward to seeing you on the training.
Be well,
Lisa
Lisa Rangel - Executive Resume Writing Services
Chameleon Resumes
Posted:
---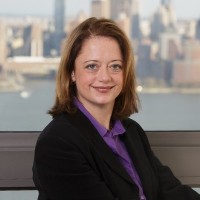 Lisa Rangel and the Chameleon Resumes team have helped over 6,000 executives and senior professionals land the 6-figure positions they deserve.
If you want to work with an elite team of former Fortune 500 recruiters, executive resume writers, and job landing experts so you can win the attention of hiring managers and land more lucrative interviews, sign up for an exploratory call so we can discuss how our 4-stage META Job Landing SystemTM can help you land your next 6-figure position.
---