Let Me Count the Ways How Awesome You Are
I am not this awesome all by myself.
No.
I'll confess:
Being this positive is not instinctive to me.
In fact, my brain naturally defaults to seeing flaws in myself—in the extreme. My mind is prewired to expertly point out my defects, faults and wrongs on a relatively consistent basis.
If left to my own devices, it can get ugly inside my head.
How do I deal with this?
I have come to terms with this fact over the years: I need to pay someone to tell me how awesome I am.
It's not therapy. It's nothing medical, thankfully.
I just know and accept that I need an objective professional view point of my assets and liabilities in order to serve our clients well and market our services properly.
So I am proud to say, I pay someone to tell me how I am awesome. And I have done it for years: Executive coaches, marketing consultants, writing teachers, etc... Who it is will vary from time to time, but I need it and do it often.
When was the last time you hired someone to tell you how awesome you are?
When clients first hire us, it's common that they first struggle explaining to us how well they do in their job.
It's incredulous, actually.
Highly talented individuals who have in-demand skills stammering their words nervously trying to promote their wins to us in a factual manner.
You would think this is easy. I mean it is a fact that you did it, right? So why blush over telling me about it?
It's because talking about your wins, for most people, is exceptionally hard.
And I can tell you, some of our clients, if they didn't have us drawing out their stories from them, may have retreated from the exercise if they were doing it on their own—and coupled with a lack of objective perspective, would never see how awesome they REALLY are.
They needed us to tell them they were awesome, or it would have never happened.
They paid us to tell them how awesome they are!
Our Ultimate Job Search Plan comes with two 60-minute calls with our job experts, where during the one-on-one calls we will:
Dig deep into your existing resume with edits and changes that will bring out how awesome you truly are.
Ensure your message is in sync with your LinkedIn profile, so your fantastic-ness is carried out online, as well.
Properly prepare your wins for interviews so your confidence soars while positioning you as the obvious choice.
Pay us to tell you how awesome you are. The reality is we struggle to do this for ourselves and it's best to have us help you with it.
Get it here: Ultimate Job Search Plan
Be well!
Lisa
Lisa Rangel - Executive Resume Writing Services
Chameleon Resumes
Posted:
---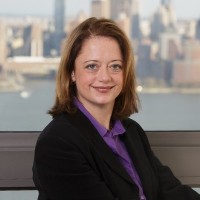 ---