The LinkedIn Activity Feed, that resides on the home page when a LinkedIn member logs into their account, is a treasure trove of information from their connections and followed companies. Posting information, via the update function for information to appear in the Activity Feed, is a great way for a LinkedIn member to stay top of mind to their connections. By posting interesting information of value on a regular basis to your LinkedIn Activity Feed, hiring managers and recruiters within your connection reach start to see you as a generous, knowledgeable resource to reach out for referrals and inquiries to when open roles are available.
Types of information that one can consider posting is:
Congratulations of others on promotions and job changes
Promotions received; new projects awarded
Topics needing advice and insight
Announcements on accolades, testimonials and awards received
Conferences, conventions and networking events attending
Informational materials, such as videos, publications, podcasts, slides and white papers
Articles written by others that the job seeker finds interesting
Re-posting and sharing of information posted in others' activity feeds
Comments on other member's posts; responses to comments on own posts
The engagement is highly valued by LinkedIn, but exactly how it is measured and weighted is unknown. Sharing information with these types of informational posts cross pollinate one's profile to generate more and more exposure well beyond the first degree of connections, which increases the likelihood of recruiters and hiring managers stumbling upon the candidate's profile and ranking higher in search results, due to the engagement and common connections.
Posted:
---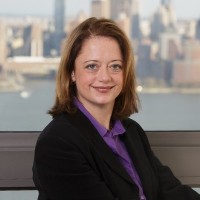 Lisa Rangel and the Chameleon Resumes team have helped over 6,000 executives and senior professionals land the 6-figure positions they deserve.
If you want to work with an elite team of former Fortune 500 recruiters, executive resume writers, and job landing experts so you can win the attention of hiring managers and land more lucrative interviews, sign up for an exploratory call so we can discuss how our 4-stage META Job Landing SystemTM can help you land your next 6-figure position.
---