LinkedIn Profile Rules to Land 6-Figure Jobs
It's frustrating when you have worked hard and succeeded your entire career, only to actively look for a job for the first time in a while, and no one responds.
No one replies back to your submitted application.
No interview calls from your inquiry.
What the heck? (Well, I know you are using stronger language, but I am trying to keep it clean today…)
This is probably one of the most common grievances I hear from experienced job seekers:
"I know I could do the job and I am qualified with the right experience needed to do the job—yet no one calls me for an interview! It's killing me. What else do I need to do to get noticed?"
The frustration is as real.
There are not many experiences more frustrating as working your whole life to amass a string of achievements together only to have no one care when you put yourself out there.
Well, I care.
I care to tell you that it really may not be your resume or profile content that's the problem.
The problem may lie in that you are looking in the wrong places and contacting the wrong people… And you may not be contacting people at all!!
If you are submitting mainly through job boards, stop.
Computers don't hire people.
People hire people.
So reach out to people to get hired.
You need to find the right hiring managers and reach out to them directly.
And you can use LinkedIn to do this.
During my next no-cost "How to Create Your LinkedIn Profile to Generate 6-Figure Job Interviews Faster" Master Class on Tues. 8/24/2021 or Thurs. 8/26/2021, I will cover how to find hiring managers, so you can reach out directly to land an interview, and never apply through a job board again.
Job posting boards are not the best at recognizing how qualified you are—only people are good at this…
So let me show you LinkedIn profile rules on how to find the right people who will see you as qualified.
In my free training, you will learn:
How to never depend on job boards or third party recruiters again to land an interview.
How to identify the right hiring managers, that won't be in HR, so you can set up your own interview—cut out the ATS middleman!
How to get noticed for your qualifications and never feel rejected again.
Here is the link the register for the session of your choice:
Be Well!
Lisa
Lisa Rangel – Executive Resume Writing Services
Chameleon Resumes
Posted:
---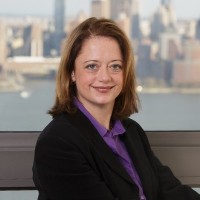 Lisa Rangel and the Chameleon Resumes team have helped over 6,000 executives and senior professionals land the 6-figure positions they deserve.
If you want to work with an elite team of former Fortune 500 recruiters, executive resume writers, and job landing experts so you can win the attention of hiring managers and land more lucrative interviews, sign up for an exploratory call so we can discuss how our 4-stage META Job Landing SystemTM can help you land your next 6-figure position.
---