LinkedIn Success by Stopping and Starting
Dana Mayer, a 5-star Executive Career Coach says "Stop relying on hard work and ambition. Start relying on success habits and systems."
She talks about how she learned about habits being a key indicator of success from Marshall Goldsmith, famed executive coach, in her blog post, "Skills or Habits: What's the best way to level up?"
These ideas resonated with me as I, too, believe that it's the repeated activity that gets someone to a level of success. Even if some days the quality of that activity isn't spectacular… come back tomorrow and you get another crack at it. Don't give up.
This idea also reverberated with me when I read a specific two-word phrase in Seth Godin's Linchpin book. The phrase is "Artists ship."
Same basic idea. Artists don't set out to create the masterpiece. They simply create every day in some way. Some days are terrible. Other days are good. Few days are spectacular.
And you just come back to create the next day… some days you want to and some days you don't, but you come back and create anyway.
Dana's words and Seth's words inspire me.
I want to instill this idea in my ChamTribe members.
Connectors connect.
Achievers achieve.
Mentors mentor.
Today might go well. Tomorrow might not go so well. But you do it again the following day anyway.
In that continued return lies success.
So in your job search, I challenge you to do this:
Find someone in your LinkedIn connections to whom you haven't spoken with in a while. A college alum friend? A former work colleague? Someone you met a conference a couple of years ago and didn't reconnect immediately after?
Now reach out to them. Use LinkedIn messaging. Call them. Or text. Or email.
Regardless of the outcome, do it again with someone else tomorrow.
Stop wondering how to use LinkedIn to network and start a simple system of reaching out one time daily—and depend on a simple success system that you create, as Dana suggested.
And if you want to learn how to use LinkedIn better, such as writing a profile to attract 6-figure interviews and what LinkedIn activities to do to land 6-figure job interviews, you will want to sign up for my upcoming LinkedIn Profile Master Class on Tues. 8/24/2021 or Thurs. 8/26/2021.
Pick the session of your choice and reserve your seat using the link below.
Register: https://chamres.com/82426BL
See you there!
Lisa
Lisa Rangel – Executive Resume Writing Services
Chameleon Resumes
Posted:
---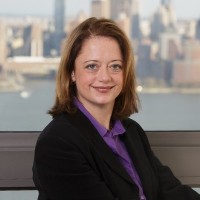 Lisa Rangel and the Chameleon Resumes team have helped over 6,000 executives and senior professionals land the 6-figure positions they deserve.
If you want to work with an elite team of former Fortune 500 recruiters, executive resume writers, and job landing experts so you can win the attention of hiring managers and land more lucrative interviews, sign up for an exploratory call so we can discuss how our 4-stage META Job Landing SystemTM can help you land your next 6-figure position.
---