Why You Need to "Snap Out Of It!" and Step Up Your Job Search
The movie, Moonstruck, is one of my favorite movies. And I recently watched it to get into the holiday spirit.
The scene that makes me laugh every time is when Cher's character slaps Nicolas Cage's character and exclaims, "Snap out of it!" after he tells her he is in love with her.
And he says he can't snap out of it.
She says he has to.
Over the past couple of days, I have had many of you reply to me asking if I am sure hiring happens over the holidays.
I'm sure. December was often my best month, or one of my top three months, when I recruited.
Ask any other good recruiter you know. They will tell you the same thing.
But some of you won't abandon the idea that November and December is slow.
And I want to slap you and say, "Snap out of it!" 😉
You have nothing to lose by trying. You can do this on your own and wander aimlessly through the back end of this year or you can snap out of it, and let us guide you.
If you want to be laser-like in your job search approach during the remaining days of the year, you can hire us to help you at an affordable price point:
http://chameleonresumes.com/ultimate-job-search/
** Get precise, customized feedback on your resume and LinkedIn profile and stop trying to apply the conflicting general information that's not right for you anymore.
** Learn the three little-known activities you can do on LinkedIn to increase your engagement (not just views) on LinkedIn.
** Leverage the 2 effective strategies that get interviews, but most job seekers are afraid to use.
Now is the time to do this. The year is nearly over.
This is no risk. The best case scenario is you will have a new job for 2021!!
Worst case scenario is you are ready for January ahead of everyone else who will be starting to get ready. (Believe me. It's as predictable as everyone signing up at the gym first week of January).
Beat this crowd.
http://chameleonresumes.com/ultimate-job-search/
Let's do this…
Lisa
Lisa Rangel – Executive Resume Writing Services
Chameleon Resumes
* Article updated Nov. 2020
---
Posted:
---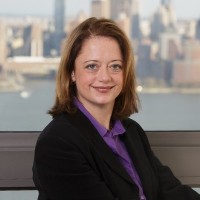 Lisa Rangel and the Chameleon Resumes team have helped over 6,000 executives and senior professionals land the 6-figure positions they deserve.
If you want to work with an elite team of former Fortune 500 recruiters, executive resume writers, and job landing experts so you can win the attention of hiring managers and land more lucrative interviews, sign up for an exploratory call so we can discuss how our 4-stage META Job Landing SystemTM can help you land your next 6-figure position.
---