#neverstopstartingover – My New Mantra
I belong to an online fitness group and my super-in-shape friend, Kelly Welch, posed the question to the group, "What is your brand when it comes to fitness?" I was a little put off by the question. Here is where my head went: "A brand? Really? I am lucky I make it out each day to work out. I have had a few several-month-long spells over the last couple of years where I did not work out—Nada. Zilch. The walk from the bed down the stairs to the desk to the fridge to the car to pick up kids was as much movement as I had some days during this winter. So you want to know what my fitness brand is?"
#neverstopstartingover
There it was…it just came to me as I stared at my computer screen (or iPhone screen…I cannot completely recall). #neverstopstartingover. That was my theme/brand the past two years, and still continues to be. Besides thinking it was a cool hashtag (isn't it?), it is my reality. I would go run 1.5 miles a few days in a row, then stop. I would walk 4-6 miles, post it on Facebook with my Nike+ app, then get too swamped to keep the momentum up. 20 situps, 10 pushups and a 60 second plank on my bedroom floor a few nights in a row, then "poof"…no more for a few days. 30-day <insert body part name here> challenge? After 7-8 days, no mas. Basically, press rewind and hit play, stop, repeat—I did this routine over and over for months on end.
Why am I sharing this? I felt compelled to share. I see this #neverstopstartingover mantra represented into so many areas of my life now, both personally and professionally, where I am constantly trying, learning, getting it, then not getting it, only to get it later and, sometimes, it even sticks! In an era where we have "102 uber-productivity hacks" and "75 ways to pursue excellence" themed articles, I find that I am just keeping my head above water with the constant stream of learning opportunities around me, never mind be uber-efficient or excellent at any of it.
Here is the thing…I just don't give up anymore. I will admit there was a time in my life (the young and stupid phase, is what I call it), where I was intolerant of my beginning stages at anything. If I was not great at it at first, I stopped. I was/am, not like this with anyone else in my life, but I was like this with myself. Crazy, now that I look back on it. I am thrilled I outgrew that mindset.
Now, when I am not great at something, which is often, I just constantly give it another try. Sometimes I am not really building on the past effort or improving on the last try, it is simply just another opportunity to perform (work out, guide my pre-teen kids, use a technical feature on my website, create a new marketing campaign, help a friend with an unfamiliar problem, attend conferences to meet new people, write personal-perspective articles…the list can go on and on…)
I suggest you do the same wherever and whenever you can. Nervous about networking at a conference? Just keep showing up and aim to talk to one person—see what you can do to help that person, if that aids in your approach. Hesitant to send an unsolicited email to a contact? Be concise, direct and polite and take the risk. If they do not respond, just assume they are too busy and reach out to the next person. Missed a day in the 30-day ab challenge? Just do it the next day and do not get hung up on the day count.
So thank you, Kelly, for posing the question. This was an opportunity that made me feel proud that I #neverstopstartingover and not feel bad that I am not a CrossFit Queen or committed Marathon runner in reality—but so far only in my mind. And it's ok. This mantra had me run/walk 50+ miles this month. So I am good.
Be Well!
Lisa
Lisa Rangel – Executive Resume Writing Services
Chameleon Resumes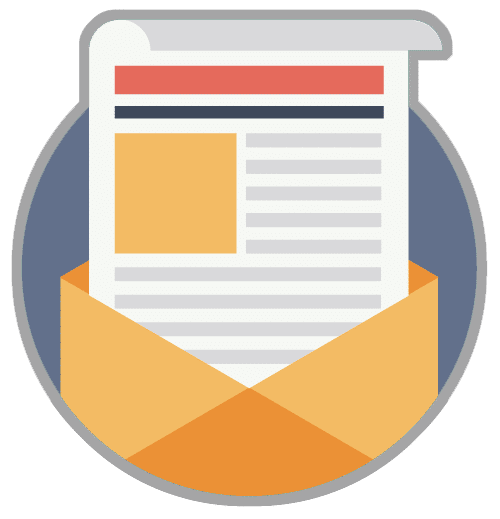 Landing your next job doesn't have to be an overwhelming, frustrating or time-sucking task. Get daily tips on how to find the position you deserve,  delivered right to your inbox:
The #1 addition every resume needs in 2023 and beyond.
How to get prepared for a job change even if you like the job you have.
How to handle a chaotic job market and where to focus your job-seeking efforts (hint, it's not the job boards).
Where to find great jobs without submitting 500 meaningless job applications.
How to slice through the Applicant Tracking System B.S. and land a 6- figure role you love.
How to track down the "unpublished job market" and have your pick of the best jobs out there.
How to write a resume that will hit hiring managers right between the eyes and have them scrambling to book your interview.
How to get up to speed with your online branding and write a LinkedIn profile that positions you as the #1 expert in your field.
How to approach job seeking with the "human touch" so you can keep the bots at bay.
And finally, access to our 4-stage META Job Landing system we've used with thousands of job seekers just like you.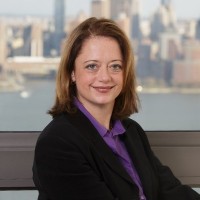 Lisa Rangel and The Chameleon Team are the only executive resume writing, LinkedIn profile development, and job landing consultancy who has been hired by LinkedIn and recognized by Forbes. Our 4-Stage META Job Landing System stems from decades of corporate and executive recruiting experience to position you to land your next 6 or 7-figure role faster.

Looking for an article on a particular topic? Use the search below...