OK… First Things First
We are in an unprecedented time.
Our team at Chameleon first and foremost wants you to take care of your health, the health of your families and make sure you are prepared and ready for what's to come.
It's changing every day and a couple months already seem like a lifetime ago. Things are moving that fast.
So breathe. <I am going to do the same as I write this….>
In taking that breath, I want you to remember that it will get better. It may take awhile before we are back to fighting weight but it will eventually be over.
Until then, here are what I believe our collective priorities need to be:
Take care of our health and the health of our families. 
Follow the rules of the CDC and other state agencies regarding restrictions, quarantines, and vaccine distribution. It's for the collective good to keep us all healthy. 
And if you are a not-important-to-maintain-life person (I put myself in this category BTW), then we need to do all we can to support those who are in roles that truly help maintain life and safety. 
Check in with our more at risk neighbors who may need assistance.
Help small businesses in your area when you can and only if you can abide by the prior 4 points above. Safety first always. 
With all of this said, there will come a time when you have taken care of your health and your families needs... and you will be home with some time on your hands.
Eventually, some of you will be able to admit, while you are responsible to keep your company afloat (no small feat), you aren't a needed-to-maintain-life type of employee, even with your senior job.
So you will have time on your hands.
What is one way to fill that time after you have taken care of what's most important?
Reduce your anxiety regarding your job by doing some career preparedness now with that down time.
Yes, you can learn some creative and new-to-you-but-not-so-new ways to use LinkedIn to nurture and mine your network during this time when we are quarantined, on voluntary lockdowns, and practicing social distancing.
My next LinkedIn Master Class is on Tues. 1/26 or Thursday, 1/28 at 1:30 p.m. ET where you'll learn:
— 7 best ways to optimize your profile.
— 3 effective tactics to network/meet new people on LinkedIn and deepen relationships with a prior connections.
— How you can avoid total isolation during a quarantine by using LinkedIn.
Here is the link to register for the session your choice:
You won't want to miss this if you have some unexpected time on your hands.
But, first things first.. most importantly, take care of yourself, your family and your basic needs. Once that's done, join me if you're able.
We will all get through this together.
We will continue to be here for you.
Lisa
Lisa Rangel - Executive Resume Writing Services
Chameleon Resumes
Posted:
---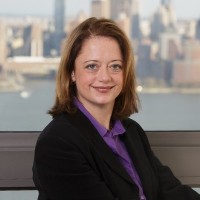 Lisa Rangel and the Chameleon Resumes team have helped over 6,000 executives and senior professionals land the 6-figure positions they deserve.
If you want to work with an elite team of former Fortune 500 recruiters, executive resume writers, and job landing experts so you can win the attention of hiring managers and land more lucrative interviews, sign up for an exploratory call so we can discuss how our 4-stage META Job Landing SystemTM can help you land your next 6-figure position.
---