One Paycheck to Rule Them All?
During the economic downturn of 2009, I saw way too many senior professionals dependent on one paycheck lose that income.
I don't want that to happen to you.
So if the bulk of your income is coming from one thing, it's time to solidify your paycheck and even increase it.
Yes, even increase it.
Yes, even in 2021.
You zig while everyone else zags.
While everyone is licking their wounds and running for cover, you can make serious strides to create better financial security for your family.
Here is how you do this:
(1) Update your LinkedIn Profile to showcase your turnaround achievements. Let the world (and your employer) see that you are the person to be in the foxhole with… because you will get them out!
(2) Nurture your network. How? Make a list of 60 people you should reach out to in the next 30 days. That's 2 phone calls or emails per day. See where this takes you.
(3) Position yourself for value. Let prospective employers (and your current one) know your worth. Display proudly your achievements, be loud about what you've done.
Don't ever back yourself into a career corner and get stuck with a job that just won't cut it. To help you get a LinkedIn profile that works for you, (and to show you how to use it as a tool to showcase your value) join me inside my upcoming LinkedIn Profile Master Class on Tues. 6/22 or Thurs. 6/24.
With two time slots available and replays sent, this free training will help you position yourself as the most valuable candidate/employee for any positions you're targeting.
Reserve your seat using the link below and learn how to quickly create your max-value LinkedIn profile.
See you there,
Lisa
Lisa Rangel - Executive Resume Writing Services
Chameleon Resumes
Posted:
---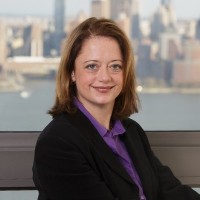 Lisa Rangel and the Chameleon Resumes team have helped over 6,000 executives and senior professionals land the 6-figure positions they deserve.
If you want to work with an elite team of former Fortune 500 recruiters, executive resume writers, and job landing experts so you can win the attention of hiring managers and land more lucrative interviews, sign up for an exploratory call so we can discuss how our 4-stage META Job Landing SystemTM can help you land your next 6-figure position.
---