The Paralyzing Fear of Losing What You Have In Your Executive Career
I remember my last year at a job where I had worked 9-1/2 years.
I was burnt out on my company.
I was burnt out on the recruiting I was doing.
I was really burnt out on starting up recruiting offices.
But I had a good gig. A really nice gig.
And I was the sole income in my family. Hubby was a fabulous stay at home dad.
And I had well-paying job expenses, too.
I was locked into the job – so I thought.
I was not looking at the bigger possibilities outside my company. I had a paralyzing fear of losing what I had in my company.
This mindset crippled me for a number of months.
What did that paralysis look like?
This paralyzing fear took the form of:
Working through lunch.
Hiding behind all the work that I had to do.
Taking on more work that I didn't have time to do and then staying later to do it.
Self-imposed self-importance?
Nah… I worked through my denial that something may happen – but if I hoped hard enough and worked hard enough, nothing would happen.
This was exhausting.
Luckily I snapped out of it and, along with my friend's help, I started connecting with colleagues who had left their current employer and just started networking.
I found them using LinkedIn.
And I started having meetings.
That led to more interviews and my next job.
Woot woot!
And I did more than just find old colleagues on LinkedIn.
I made new connections on LinkedIn and made target lists.
Want to learn how to do what I did and learn the best way way to set up your profile to land interviews?
Attend my no-cost LinkedIn profile master class training and find out how to use LinkedIn the right way to get noticed & land interviews.
Click this link to claim a seat for the session of your choice
At the minimum, you may start to shed that paralyzing fear of losing what you have and start to see all of the possibilities that await you and your executive career.
Be well!
Lisa
Lisa Rangel – Executive Resume Writing Services
Chameleon Resumes
Posted:
---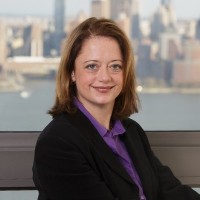 Lisa Rangel and the Chameleon Resumes team have helped over 6,000 executives and senior professionals land the 6-figure positions they deserve.
If you want to work with an elite team of former Fortune 500 recruiters, executive resume writers, and job landing experts so you can win the attention of hiring managers and land more lucrative interviews, sign up for an exploratory call so we can discuss how our 4-stage META Job Landing SystemTM can help you land your next 6-figure position.
---