Playing Offense With Your Interview Strategy
The companies that will come out on top when all is said and done with this pandemic are the ones that play offense. The ones that zig when others zag. The ones that push forward instead of pulling back.
The companies that stay afloat will continue to be strategic about hiring, very focused on growth, and ultimately, invest in pathways that will move the company forward long term.
We see it every day at Chameleon. Our clients are still landing great jobs with companies who have a future-focused mindset. But guess what... it's not just the companies who are playing the game…
…our clients are playing offense with their job search and interview strategy too. With our help, they are being incredibly strategic about how they go about landing interesting high paying jobs. They are pushing forward when all their competitors are pulling back.
I can tell you right now, they are not sitting back and waiting for the job boards to magically produce fantastic interview opportunities. They are not showing up apologetically for said interviews worrying that they won't be able to ask for the salary they want or negotiate a better deal for themselves.
Nope. Our clients go with a strategic plan to maximize the outcome of their interviews.
So, it's time for you to create a game plan. It's time for you to get strategic and move with purpose through the interview process. You cannot take a passive stance on this… not now. Too much has changed in the world for you to try to wing an interview or "wait and see what they say".
So, to help you create a plan so you are ready to move forward as the world starts to open back up, I want you to pick up a copy of my eBook, Interview Confidently and Get Hired.
This book is your cheat sheet for interviewing with purpose and positioning yourself as the most valuable candidate for the job. It will show the exact preparation you need to do, walk you through stellar responses to tricky questions, and give you a follow-up plan no interviewer could ignore.
After reading this book, you will confidently go into any interview, knowing that you will give a knock out performance and wow each and every person in the room (including yourself). You will leave each interview knowing you did everything right. You will never question yourself or second guess your responses ever again.
This book, in a nutshell, is the answer to nailing every interview you will ever have… and it's only $9.99.
You cannot afford to be unprepared for your next interview, so grab a copy today and dive in. Even if you just do half of what the book recommends, you will end up light years ahead of your competitors.
Looking forward to your success,

Lisa
Lisa Rangel - Executive Resume Writing Services
Chameleon Resumes
Posted:
---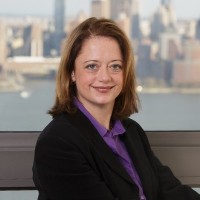 Lisa Rangel and the Chameleon Resumes team have helped over 6,000 executives and senior professionals land the 6-figure positions they deserve.
If you want to work with an elite team of former Fortune 500 recruiters, executive resume writers, and job landing experts so you can win the attention of hiring managers and land more lucrative interviews, sign up for an exploratory call so we can discuss how our 4-stage META Job Landing SystemTM can help you land your next 6-figure position.
---