You may think the reason you aren't being interviewed or hired is because you're not the right fit, wrong time, wrong place, or any other number of excuses.
But have you considered the idea that it may be YOU who isn't letting yourself be hired?
It's shocking how many people are the ones sabotaging their own job hunt... often without realizing it.
At the crux of the problem, it comes down to your mindset.
If your mindset is broken, so are your hopes of landing your ideal job.
You can send out all the resumes you want, but if you don't believe your prospecting efforts will work they won't.
If you let fear rule you, chances are you won't step out of your comfort zone to do the networking and prospecting you need to do to gain employment.
And if you're unwilling to take even a small risk you absolutely won't get to experience the reward.
I know this may sound like some Law of Attraction fantasy or woo-woo beliefs... but over my 13 years of recruiting experience, a decade of running Chameleon Resumes, and helping over 50,000 people find their ideal six-figure jobs... I've seen these insidious mindset issues rear their head time and time again.
I've learned that oftentimes this fear is rooted in NOT knowing how to navigate the job search market.
To be fair, there are a lot of moving pieces with much to consider. I know how overwhelming it can be—which is why I've put together a proven, easy-to-follow resource to help you land your ideal job.
If you want to put an end to your job search AND land the position or career you've been dreaming of, pick up your copy of my proven job landing eManual, 7 Job Landing Steps To Find Your Ideal Job from the link below:
7 Job Landing Steps to Find Your Ideal Job
Be well!
Lisa
P.S. Good news if you're looking for a new position, feel "stuck," and cash is tight... I've dropped the price of the 7 Job Landing Steps To Find Your Ideal Job eManual from $147 to $77. For a comprehensive job landing blueprint, get your copy here:
7 Job Landing Steps to Find Your Ideal Job
Lisa Rangel - Executive Resume Writing Services
Posted:
---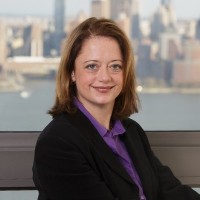 ---