Recruiters HATE When You Do This On Your Resume
There is one part of your resume that recruiters hate. In fact, they want you to remove it.
I read a lot of articles, and of course, I mainly focus on resume writing trends and how my clients can stay ahead of the game. While reading a CNBC article called "Don't Make This Common Resume Mistake, Here's What To Do Instead" I figured I should weigh in.
This article tells readers to stop including "objectives" that are vague and ambiguous.
For example, if you state that your objective is to "land a senior corporate position in a challenging and progressive team environment" you can expect the recruiter to roll their eyes and let out an audible sigh.
To them, these words mean nothing and they have heard these pie in the sky statements 100 times over.
The article states that recruiters hate objectives, and, as someone who spent 13 years as a recruiter, I have to agree when they say that vague and arbitrary wording will get you no points. I'm not just talking about objectives either. Pussyfooting around in your resume in general will get you rammed to the bottom of the pile.
Saying a whole lot of nothing is something we, as a species, have become very good at.
We like to dance around words, and try to err on the side of caution and inclusivity. We are scared of being too direct and many of us are even more scared of coming off as a braggart.
Well, I hate to burst your bubble, but you are going to have to get way more direct with your resume if you are going to land a job this year.
So, take a look at your resume and start slashing sections that say nothing. Ditch the objective and instead replace it with something worthwhile and juicy.
Remove anything that sounds wishy-washy or generic and instead use direct, achievement-based language.
Now, if you're stuck and not really sure what I mean, then you need to attend my upcoming resume writing Master Class on Tues. 9/7/2021 or Thurs. 9/9/2021. I'm going to cover how to write an achievement-based resume, which includes getting rid of a weak, unfocused objective and bland, task-driven bullets that make recruiters and hiring managers yawn and quickly toss it aside.
Reserve a spot for the session of your choice:
Be well,
Lisa
Lisa Rangel - Executive Resume Writing Services
Chameleon Resumes
Posted:
---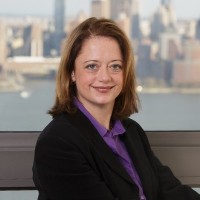 Lisa Rangel and the Chameleon Resumes team have helped over 6,000 executives and senior professionals land the 6-figure positions they deserve.
If you want to work with an elite team of former Fortune 500 recruiters, executive resume writers, and job landing experts so you can win the attention of hiring managers and land more lucrative interviews, sign up for an exploratory call so we can discuss how our 4-stage META Job Landing SystemTM can help you land your next 6-figure position.
---