Reducing Income Loss Anxiety
I had two teens at home because of school closures due to the coronavirus pandemic.
They eat a lot.
So when it became clear that they would be home for a while, I started doing the math on how much they eat and how much we would need. The amount I had to maintain gave me anxiety.
What if I didn't have enough in the coming weeks? I knew logically we wouldn't starve, but these aren't logical times, right? I knew I had to prep to quell my anxiety.
For example, my kids eat Dole Fruit cups. By the dozens.
Right before we were in full stock up/limited quarantine mode, I went to the store and bought 12 cups. The lady in front of me at the checkout line looked at me with a side-eye like I was hoarding. I looked back at her and wanted say, "Lady, my kids will eat this in two days. Not hoarding."
But back to the emergency quarantine prep list.
I have some medication I really need. I'm gluten-free and dairy-free so I had to make sure I had enough of the right food so I don't feel like crap by eating the wrong food in panic modes.
Everything else I can be flexible about... but those are my minimal requirements.
And then there are things that make my life comfortable... like toilet paper, vegetables, protein foods (whether it's meat or peanut butter).
So yes, I stocked up for me and my family. Made sure my Mom was good and some other important people in my life
Stocking up lowered my anxiety when the SHTF.
What did you buy? What could you not do without?
I'm sure you prepped. I'm sure you were relieved when more restrictions came and you were prepared.
Now shift over to your income.
Is your income the means that allows you to live in your house, send your kids to college, take care of your medical bills, etc.? Or are you independently wealthy?
If you are in the latter category, then God Bless you. You may not benefit from reading the rest of the email.
But the rest of you, read on…
If your income currently allows you to live your life as you do now, what prep have you done lately to protect it?
Is the ongoing health crisis and volatile economy giving you income loss anxiety?
If you said "YES" to yourself, then know just as you reduced your anxiety by proactively prepping for the impending quarantine, you can do the same for your income loss anxiety as well.
How? One effective way is to use LinkedIn to prepare, nurture, and expand your network. My next free, online LinkedIn Profile Master Class on Tues. 7/27 or Thurs. 7/29 will show you how to use LinkedIn to shore up your career prospects ahead of time so you can reduce or eliminate your career anxiety. We'll also cover the 7 most important areas of your profile that when properly optimized, will get you noticed by key decision makers for the jobs you're targeting.
Click the link below to register for the session of your choice:
Join me to get the questions you have answered and learn the ins and outs of LinkedIn that will help you during this time.
Reduce your income loss anxiety by joining me on the upcoming training.
See you there!
Lisa
Lisa Rangel - ExecutiveResume Writing Services
Chameleon Resumes
Posted:
---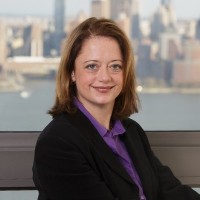 Lisa Rangel and the Chameleon Resumes team have helped over 6,000 executives and senior professionals land the 6-figure positions they deserve.
If you want to work with an elite team of former Fortune 500 recruiters, executive resume writers, and job landing experts so you can win the attention of hiring managers and land more lucrative interviews, sign up for an exploratory call so we can discuss how our 4-stage META Job Landing SystemTM can help you land your next 6-figure position.
---