Even the Dos Equis Man does not have job security with his amazing track record of success.
Heineken, parent company of Dos Equis beer, has announced that it is retiring the Dos Equis Man, aka "The Most Interesting Man in the World," advertising campaign.
Here is the crazy thing….Heineken says they nearly tripled their business over the past 9 years since they started running "The Most Interesting Man in the World" ads.
In fact, they stated that in the past year alone they had a 10.2% increase in sales.
So even with this amazing record, the Dos Equis man is still not secure in his job and will soon be pounding the pavement looking for another gig.
Can you believe that?
Who stops running ads that grow sales?
Companies who want to target a different audience and think what is currently working will no longer work.
That's who….
Dumb? Smart? Who is to say…
(Although my money is on their sales tanking within a year when Dos Equis isn't that interesting anymore).
But, whaddya gonna do?
So RIP to the Dos Equis Man ads.
Any of this sound familiar?
Delivering above and beyond the call of duty?
Have great reviews but are unsure of your job security because of upcoming merger and acquisition activity?
Doing a great job at work…but they give the position to the other guy, because they think he understands the preferred target market better (but he doesn't)?
Or you realize you are working for a company that seems to only know how to shoot itself in the foot instead of maintaining a good thing (that being you)?
The lesson here is no one is secure.
No one.
I spoke to someone on Monday who, after 10 years of progressive loyalty with his employer, was let go.
He started the conversation with me like this, "I thought I would retire with this company. Been kicking butt and taking names…thought I would never have to look for another job again…"
But alas, here we are…
Never assume you are all set. Always have a plan B. And a plan C. Be ready…
And it does not have to be negative: What if the job of your dreams came knocking on your door and asked for a resume…would you be ready?
If you are doing a fantabulous job, like the Dos Equis Man, you might get a tap on the shoulder to get recruited for a great gig.
Would that resume be ready? Would you be set for the interview?
Get the most cost-effective, short cut to being ready for all aspects of the search here: http://chameleonresumes.com/ghf
The key is to always stay interesting and communicate it to all who will listen.
The Dos Equis Man is getting this now that Heineken made its decision. After all, Grey Goose might be calling and willing to do a compensation battle with Fireball Whisky and he wants to be ready…
Will you?
Be Well,
Lisa
Lisa Rangel – Executive Resume Writing Services
Chameleon Resumes
Posted:
---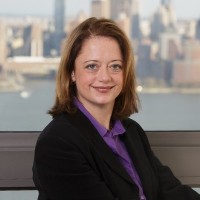 Lisa Rangel and the Chameleon Resumes team have helped over 6,000 executives and senior professionals land the 6-figure positions they deserve.
If you want to work with an elite team of former Fortune 500 recruiters, executive resume writers, and job landing experts so you can win the attention of hiring managers and land more lucrative interviews, sign up for an exploratory call so we can discuss how our 4-stage META Job Landing SystemTM can help you land your next 6-figure position.
---