"Should I stay or should I go now? …." – The Clash
This is an age old question: Should I quit my job and then look for a job, or try to look while still employed?
Beware of anyone who gives advice on this question in a hard and fast rule format.
For most people, it is better to stay employed and look from a standpoint of being employed.
But it really comes down to what's right for you.
I have seen people quit and dedicate 40-50 hours per week (as if it was a job) to job landing activities and land something within a couple of months.
However, it's a risk.
And if you take this path, you have to be prepared for the worst case scenario…
Shore up finances as if the search will take you longer than expected…like double the time you hope.
Reduce expenses. Look at plan B for short-term income streams.
Assess your prospects in the locations where you want to work, and research the demand for your skill set in those areas.
Does your industry frown upon employment breaks or does freelancing and short-term gigs happen often in your industry and are viewed positively?
I have worked with others, that when they went through the "shore up your finances to quit" exercise and "are my skills in demand where I want to be" assessment, it was clear that it would not make sense to quit due to financial obligations.
Sometimes an industry does not approve of sabbaticals without a job…some welcome it.
Others find their assessment shows their skill set or industry market might be difficult to land something fast, and when combined with the financial assessment, it just does not make sense to quit.
While others do this assessment and realize there is a great demand for what they do. Putting their finances in order to be accounted for in the next 6-12 months works.
They know if they make looking for a job a full-time job, they will find what they want.
And I have seen it done….it is feasible…but not for the faint-of-heart.
The real answer is "it depends."
There is no clear cut answer.
One question that comes next is "How long does a job search take?"
This, too, depends on the person…however, here is a general rule to use to "eduguesstimate" (educated guess) and conservatively plan your finances around.
I tend to use a conservative rule (for financial planning): For every 20K, it can take 4-6 weeks to find the job you want.
So if you make $200K, plan on having finances run you 10 to 15 months if you quit your job.
Factors that make that range shorter or longer can be, but not limited to, the following:
Are you career changing (takes longer) or staying in the same field (shorter)?

Are you flexible on your salary (shorter time to find work), or are you at the top of your bracket and not flexible (may take longer to find what you need)?

Are you open to relocation or not? Do you plan on moving to the region (faster to find work there if you are there) or moving once you land an offer (takes much longer to find the job)?

Are you in a metropolitan area with a lot of opportunity or are you in a remote area?
I can go on and on regarding the many factors that can contribute to the amount if time it can take…
It truly varies from person to person, and one answer does not fit all.
The key is to make a decision that is a little bit of trouble, and not double the trouble…(yes, I could not let The Clash reference go…)
If you decide to stay and make it work, you won't have to make this decision….
….But, if you decide to leave, make sure you have an optimized LinkedIn Profile which will put you in the position to generate more quality job leads and allow you to be found by your target audience/hiring managers.
Click this link to register for my upcoming No-Cost "How to Create Your LinkedIn Profile to Generate 6-Figure Job Interviews Faster" Training Session to set yourself up properly to launch a successful job search.
Be Well,
Lisa
Lisa Rangel – Executive Resume Writing Services
Chameleon Resumes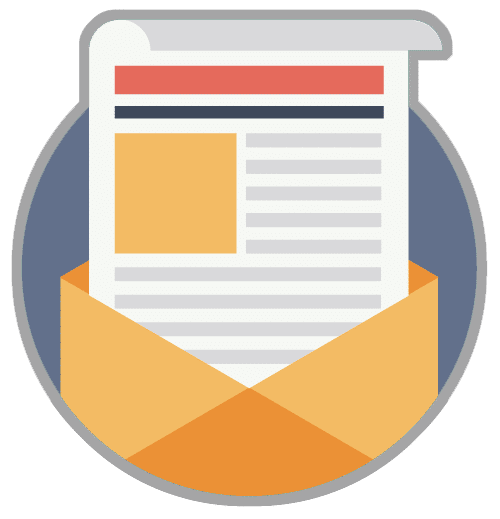 Landing your next job doesn't have to be an overwhelming, frustrating or time-sucking task. Get daily tips on how to find the position you deserve,  delivered right to your inbox:
The #1 addition every resume needs in 2023 and beyond.
How to get prepared for a job change even if you like the job you have.
How to handle a chaotic job market and where to focus your job-seeking efforts (hint, it's not the job boards).
Where to find great jobs without submitting 500 meaningless job applications.
How to slice through the Applicant Tracking System B.S. and land a 6- figure role you love.
How to track down the "unpublished job market" and have your pick of the best jobs out there.
How to write a resume that will hit hiring managers right between the eyes and have them scrambling to book your interview.
How to get up to speed with your online branding and write a LinkedIn profile that positions you as the #1 expert in your field.
How to approach job seeking with the "human touch" so you can keep the bots at bay.
And finally, access to our 4-stage META Job Landing system we've used with thousands of job seekers just like you.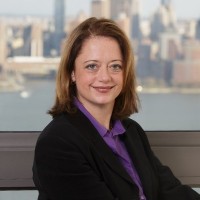 Lisa Rangel and The Chameleon Team are the only executive resume writing, LinkedIn profile development, and job landing consultancy who has been hired by LinkedIn and recognized by Forbes. Our 4-Stage META Job Landing System stems from decades of corporate and executive recruiting experience to position you to land your next 6 or 7-figure role faster.

Looking for an article on a particular topic? Use the search below...