Thankful For Being Laid Off? Yes I Am…
This is my story that I wrote in 2010, a year after I was laid off and just as a friend told me he was laid off. I share this story every Thanksgiving, since I am truly thankful for being laid off and embrace it, as it put me on the path to start Chameleon Resumes in 2009. Here is my story:
Why I Am Thankful For Being Laid Off – Here's My Story
"Congrats on getting bounced. A pretty awesome group of people get bounced nowadays, so you are in good company … "
This is an actual email response I sent to a friend a few months ago when he was laid off. So, if this happened to you–as it did to me–I say to you, "Congratulations!" Some of us have juicy stories and others are more mundane. Regardless of your story, being unemployed or underemployed in this market does not carry The Scarlet Letter stigma it once did. It has become a prevalent part of our lives, headlines and conversations. And make no mistake, it is an opportunity. However, before I pontificate with the "the world is your oyster" speech and tell you how thankful I am that it happened to me, let me tell you my story.
I was laid off in March 2009 from a well-paying role that empowered my husband to be a stay-at-home dad for 6-1/2 years. There we were in April 2009, with well-paying-job expenses and unemployment checks as the only cash inflow. I found myself thinking, "How can this happen to me?" I was industrious, well-schooled, a creative thinker and an excellent problem solver who had a progressive career…what the hell happened? I was ripe for a self-contained pity-party.
I was frustrated and fried. The reality of the negative cash flow was daunting. But more pressing was facing the looming realization that after a long run of progressive accomplishment, I was unsure what I wanted to do in my life. I found myself really good at something that I did not have a passion for any longer, yet still needed to support my family.
I was burned out at a time when I needed enthusiasm and energy most — I had to start a job search and I needed my game face. Purpose. Passion. Drive. Confidence. Excellence. I needed to demonstrate all of these in my search. But, as my then five-year old said to me sometimes, "You're not feelin' it, mom?" Yeah, I was not feeling it.
The reality of my financial situation, not inspiration, fueled me to start taking action. Luckily, I did not wait for inspiration or a plan. If I did, I may still be waiting. I reached out to my friends and colleagues. I spent more time with my kids. Volunteered in my community. Started working out (I have since done 3 half-marathons –most recently this weekend!). While it was productive, I was busy putting off facing the fact that I did not know what I wanted to do…
I took inventory of what I liked to do (writing resumes and helping job seekers determine what to do), what I can do (structure business to make money), what I was willing to do (almost anything in business development or recruitment to take care of my family), and what I really did not ever want to do again (work 12 hour days, miss my family and obsess about my job in my off hours).
I asked many questions and focused to allow my mind be open to listen–really listen–to all I was told. Most importantly, I worked diligently at not letting predefined notions of what I thought I should do and what success should look like take over. I made no decisions—I was relatively ok with not having answers—I just kept taking action. This is much harder than it seems and some days were more successful than others. It was the best thing I could do for my mind and spirit.
I started helping people doing what I like to do: Resumes, Interview Coaching and Job Search Planning. I always thought of doing it as a business and I figured the timing was ripe to start it. To cover myself, I interviewed for various roles while doing resumes and job search coaching to see what was out there. Looking back, I never really decided I was starting a business or interviewing for a new job. I did not know what the future held, but I tried to stay focused on the day and leaned on my friends, family and colleagues for guidance and support. It was the first time in my life I did not have a plan.
Oh, and my stay-at-home-dad husband? He started a construction business in 2009, too. Essentially, we both started businesses at the same time in 2009 with each of us never owning a business before. Each time I say or write that, I think we were nuts. Luckily, I did not think about it.
Now entrepreneurship is not the answer for everyone, nor does it have to be. But it's my story and I am thankful for being laid off it that it happened the way it did. What will be your story? What is your opportunity going to bring you? Career change? An opportunity in the same field? A position to hold you over while you look for the right job? More time with your loved ones? Start a venture? Be OK with not knowing the answer right now. Connecting with like-minded people in a similar situation to share ideas and collaborate is an awesome step to take. We are not alone. By coming together and sharing our experiences, we will take what was once The Scarlet Letter and turn it into The Red Badge of Courage.
Be Well!
Lisa
Lisa Rangel – Executive Resume Writing Services
Chameleon Resumes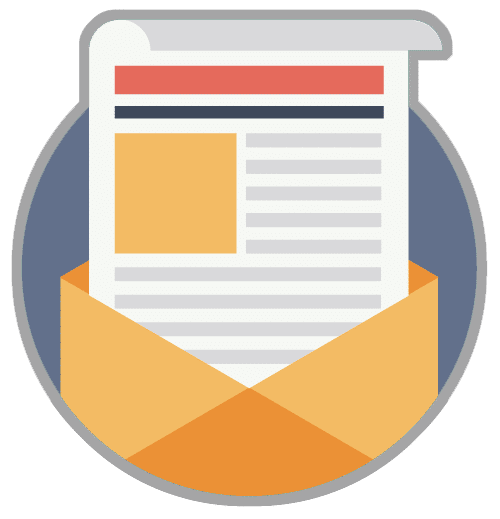 Landing your next job doesn't have to be an overwhelming, frustrating or time-sucking task. Get daily tips on how to find the position you deserve,  delivered right to your inbox:
The #1 addition every resume needs in 2023 and beyond.
How to get prepared for a job change even if you like the job you have.
How to handle a chaotic job market and where to focus your job-seeking efforts (hint, it's not the job boards).
Where to find great jobs without submitting 500 meaningless job applications.
How to slice through the Applicant Tracking System B.S. and land a 6- figure role you love.
How to track down the "unpublished job market" and have your pick of the best jobs out there.
How to write a resume that will hit hiring managers right between the eyes and have them scrambling to book your interview.
How to get up to speed with your online branding and write a LinkedIn profile that positions you as the #1 expert in your field.
How to approach job seeking with the "human touch" so you can keep the bots at bay.
And finally, access to our 4-stage META Job Landing system we've used with thousands of job seekers just like you.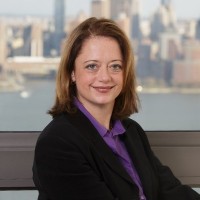 Lisa Rangel and The Chameleon Team are the only executive resume writing, LinkedIn profile development, and job landing consultancy who has been hired by LinkedIn and recognized by Forbes. Our 4-Stage META Job Landing System stems from decades of corporate and executive recruiting experience to position you to land your next 6 or 7-figure role faster.

Looking for an article on a particular topic? Use the search below...