One of the best online sites for jobseekers is indeed.com. Indeed is the #1 job site worldwide, with over 60 million unique visitors and 1 billion job searches across more than 50 countries each month. I recommend it to my clients and use it in my job search coaching process. Indeed lists jobs from a huge assortment of job boards and company listings, so rather than visit all the popular job boards and employers' websites one by one, you can "one stop shop" at Indeed. It can save precious time that you can use to contact people directly—a key activity of a successful job search. You can set up Job Alerts from Indeed with pre-determined, filtered job searches of jobs you want to be emailed to you. And best of all, it's all free. But many jobseekers don't take advantage of all the capabilities that Indeed has to offer. Here are a few that can help you take your job search to the next level: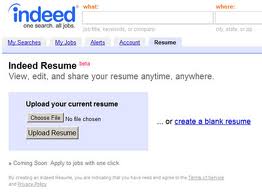 1. Indeed Resume – Indeed has over 60 million visitors each month. Millions of job seekers have created a Indeed Resume. Creating an Indeed Resume is an extremely easy way to help you get noticed, as simple as uploading your existing resume to your profile. "Because Indeed Resume is open to all companies and free to search, your resume can be found by many more employers than would be possible with a traditional job board's resume database," says Sophie Beaurpere, Director of Communications for the company. And another bonus, she adds, is that "you can also use your resume to apply to jobs directly through Indeed."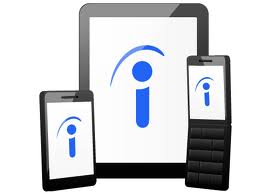 2. Indeed Mobile: If you're one of the millions of people with an iPhone, iPad, or Android smartphone, there's an Indeed app for you. Actually, says Mike Werch, a Communications Manager with Indeed, "you can use Indeed to find jobs and save your searches on the go with any web-enabled mobile device." And as with the regular Indeed site, the apps are free. Go to indeed.com/mobile for more information.
3. Indeed Salary Search: Want to know how much a particular job pays, but the salary info isn't listed? Again, Indeed to the rescue! Because millions of jobs are searchable on Indeed, it has a huge database of information about the job market to help you with your search and interview preparation – including salaries. Mike Werch says, "Many job descriptions don't contain salary information, but there are enough that do to produce statistically significant salary estimates for millions of keyword, job title and location combinations – in fact, most job searches you are likely to think of." And he adds, "As new jobs are added each day, Indeed Salary Search is automatically updated with fresh salary data. It shows you what current job openings are paying and monitors the very latest jobs as they emerge – which is what matters if you are in the job market."
4. Job Trends: See where the action is with Indeed's Industry Employment and Job Trends (indeed.com/jobtrends) provide a unique, forward looking perspective on the job market. Job seekers can use these to help target their job searches more effectively and improve their chances of getting hired in today's competitive job market. Sophie Beaurpere says, "Indeed's trends can help you identify where you can deploy your skills in areas that are growing, as well as identify skills in high demand by employers that you might wish to attain. Our blog has a good deal of posts on unique job trends on Indeed: blog.indeed.com"
There are even more ways Indeed can help you with a targeted, effective job search. One of the best ways to learn about some of them is to check back on this blog periodically. Another is to read firsthand how Indeed helps people find jobs. Check out one of the 50,000+ "I Got a Job!" stories featured at gotajob.indeed.com. Happy searching!
Written by Lisa Rangel, Executive Resume Writer
If you are interested in working with Lisa Rangel, an accomplished executive resume writer, social media profile writer and job search consultant, to achieve the social media exposure and land the interviews you want, sign up for an exploratory call now and learn about the Chameleon Resumes services that can help you land your next role.
Posted:
---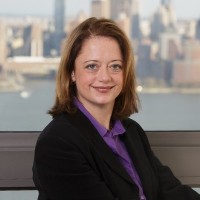 Lisa Rangel and the Chameleon Resumes team have helped over 6,000 executives and senior professionals land the 6-figure positions they deserve.
If you want to work with an elite team of former Fortune 500 recruiters, executive resume writers, and job landing experts so you can win the attention of hiring managers and land more lucrative interviews, sign up for an exploratory call so we can discuss how our 4-stage META Job Landing SystemTM can help you land your next 6-figure position.
---